Caralyn & Simon's Romantic Escape at Sandals Grande St Lucian
Our Head of Operations, Caralyn, recently visited Sandals Grande St Lucian on a romantic holiday for two with her fiancé, Simon. She shares with us her experience at the resort including the fantastic dining options, must-do activities and a review of the brand new Over-the-water Bungalows! Read on to learn more.
British Airways flight to St Lucia
"Our flight was a comfortable 8-hour flight, which was from London to St Lucia, and the cabin crew kept us well fed and watered across the ocean!"
Impressions of the Club Honeymoon Lagoon Access Suite at Sandals Grande St Lucian
"We stayed in the beautiful Club Honeymoon Lagoon Access Suite, which was set towards the back of the resort and led directly out onto a patio and into a shared lagoon pool which was amongst gardens. Complete with your own Lillo's to use during the stay and a stocked mini-bar, we enjoyed many chilled afternoons in the pool with a local Piton beer. This section also comes with comfortable sun-loungers, and sofa and gazebo sets for relaxing. The beachfront, the lobby area and the main hotel facilities were just a 2 minute walk away."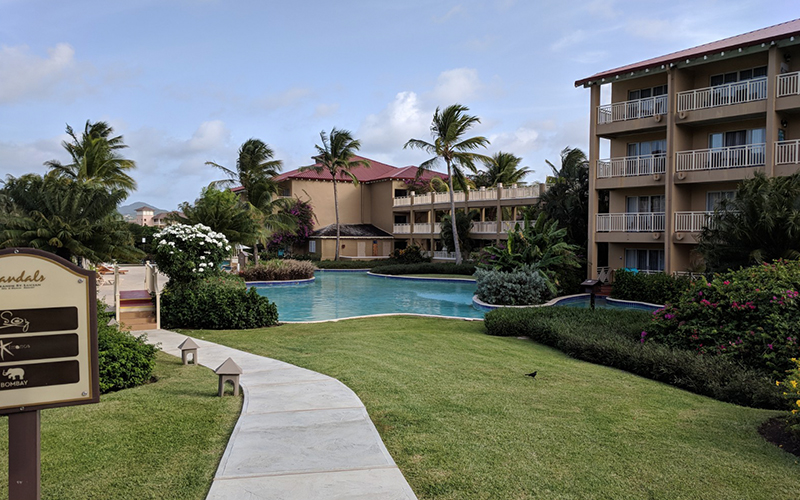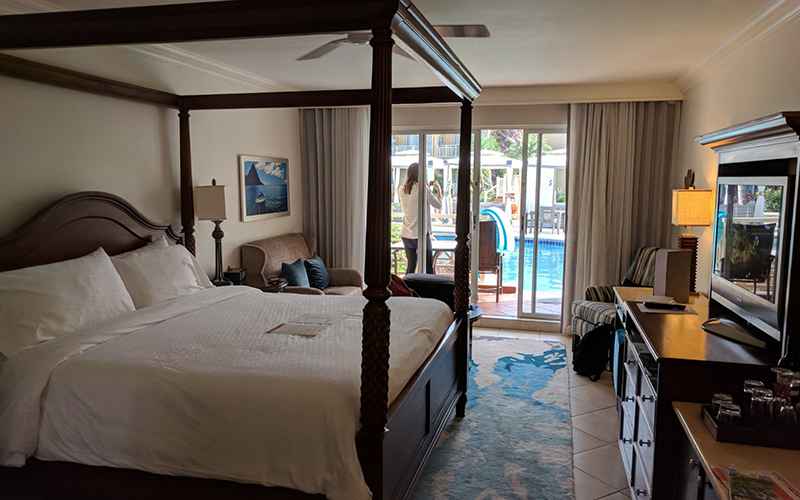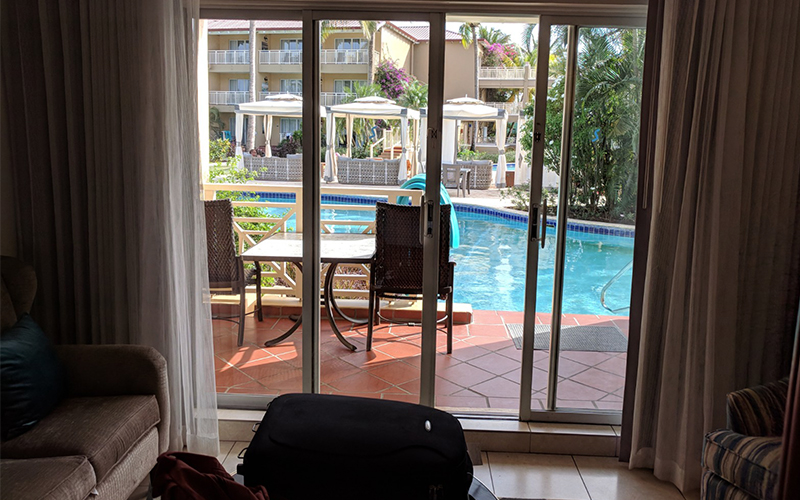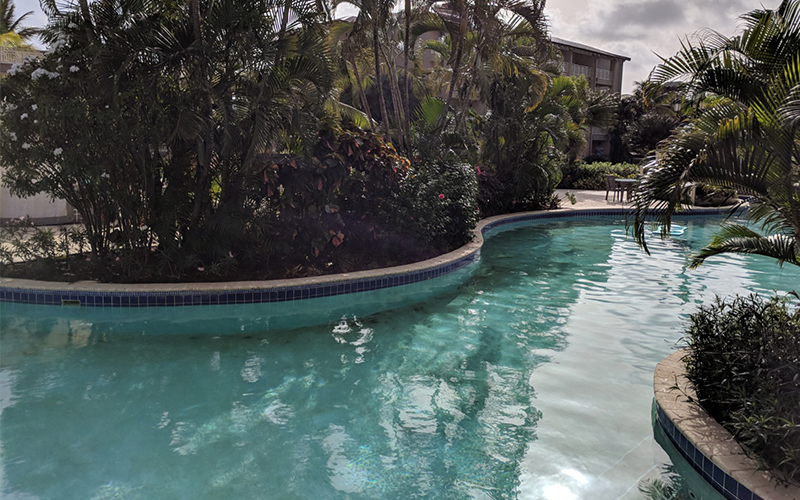 Dining at Sandals Grande St Lucian
"WOW – where do I begin? The restaurants at Sandals Grande St Lucian where fantastic! I would certainly recommend trying Toscaninis fine Italian cuisine restaurant for an a la carte breakfast experience, however the buffet breakfast offered everything from fresh fruit and pastries to smoothies, cooked American breakfasts and omelettes. Lunchtime offered up several dining options too, giving a laid-back atmosphere perfect for a pit-stop from the poolside. The 'Jerk Shack' chicken with festival, sweet potato and roasted yam was a favourite of ours!"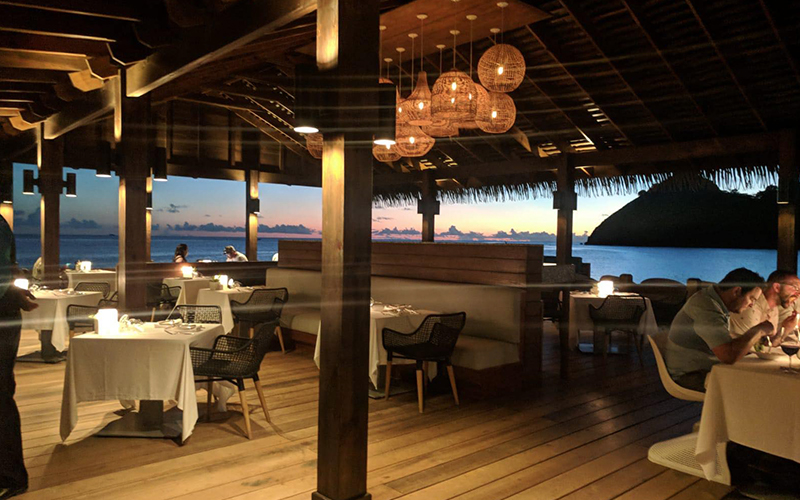 "In the evening, we were overwhelmed with the range of choices, so I would recommend speaking to the culinary desk to get your restaurants planned out for your stay! In 7 nights, we managed to try all but one restaurant as we decided to return to one of our favourites one more time! The restaurants genuinely spoil you for choice at the Sandals Grande St Lucian, we wished we could have returned to all restaurants to get a taster for other options on the menu! I don't think I could possibly give an outright favourite but we did particularly enjoy Soy Sushi Bar for the shrimp tempura and delicious sushi, Bombay Club for the shrimp pakora and tender lamb rogan josh and then finally Gordon's Pier Restaurant for the beautiful setting out on the jetty – we can highly recommend the crab cakes, scallops with pulled pork and steak and lobster main at this one! Since coming home we've been very disappointed with our own cooking abilities by comparison!"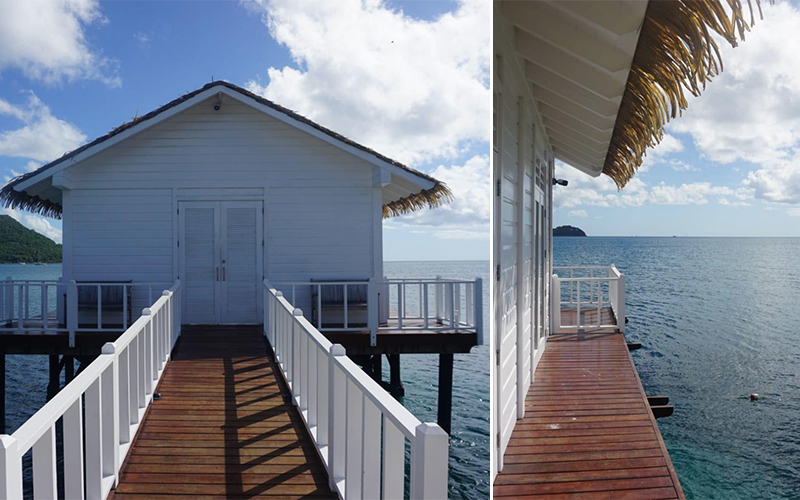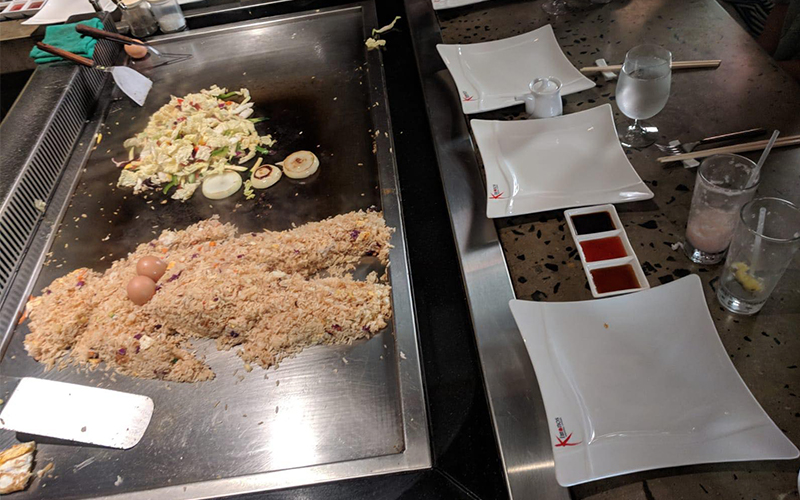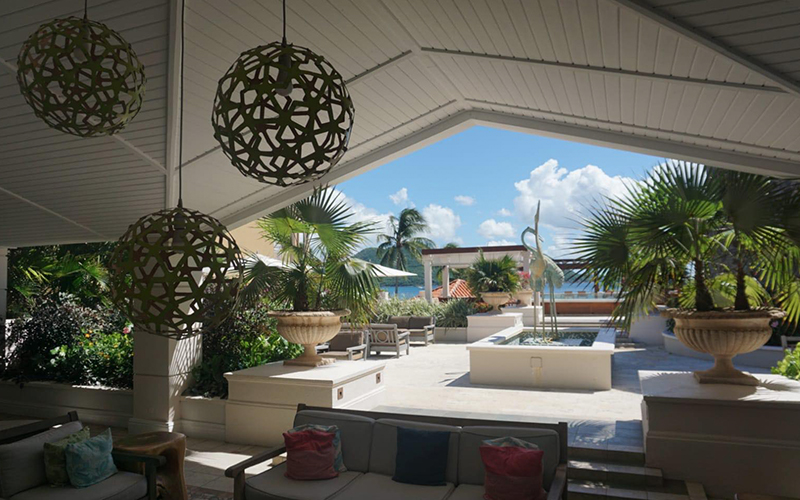 Activities at Sandals Grande St Lucian
If you're going to book an excursion, I would recommend booking with the hotel tour desk 'Island Routes'. There are options to book on the beach, however for the minimal price difference booking with Island Routes gave us the peace of mind when it came to liability insurance.  We opted for a speedboat trip that took in the sulphur springs mud bath at Soufriere, Piton Falls waterfall, The Pitons, a snorkelling stop and lunch in Marigot Bay. It was a brilliant day out, we took in the stunning coastal scenery of West Coast St Lucia and the hosts were great – beware of the rum punch en route back… it's stronger than the hotel stuff!"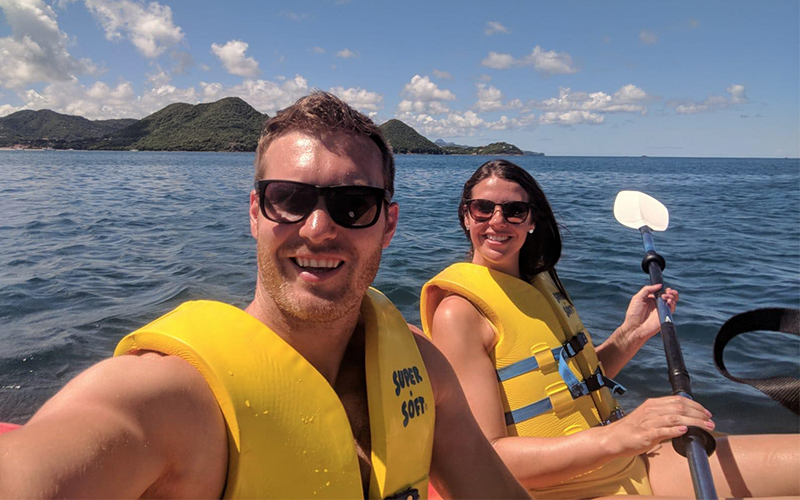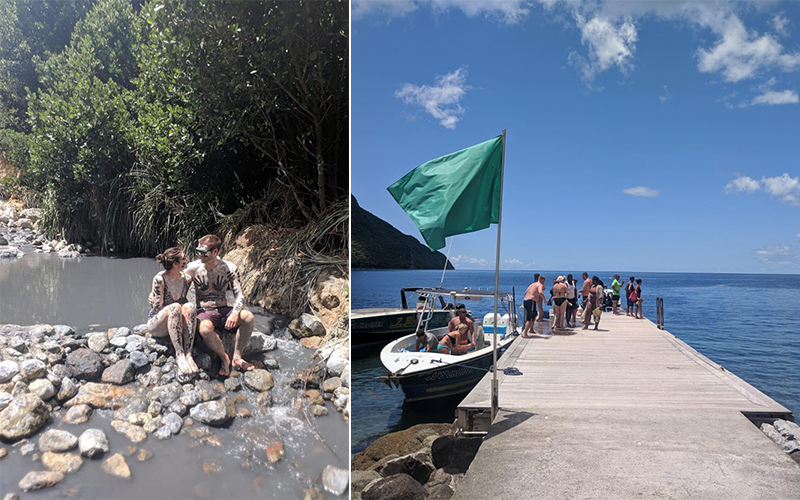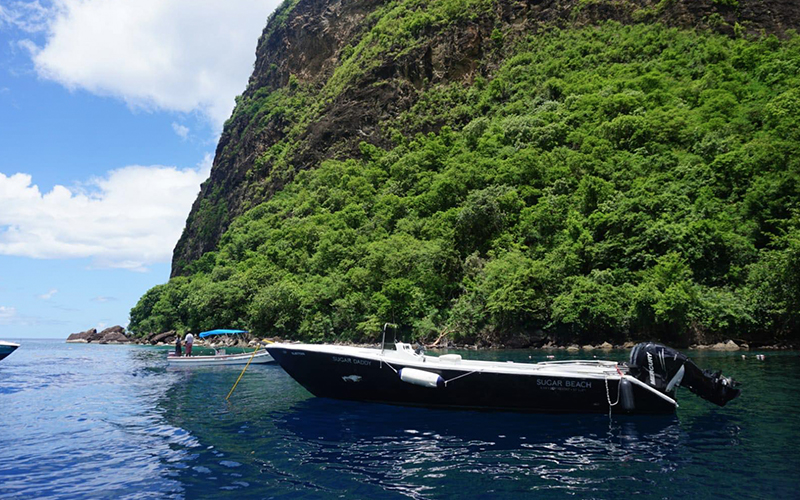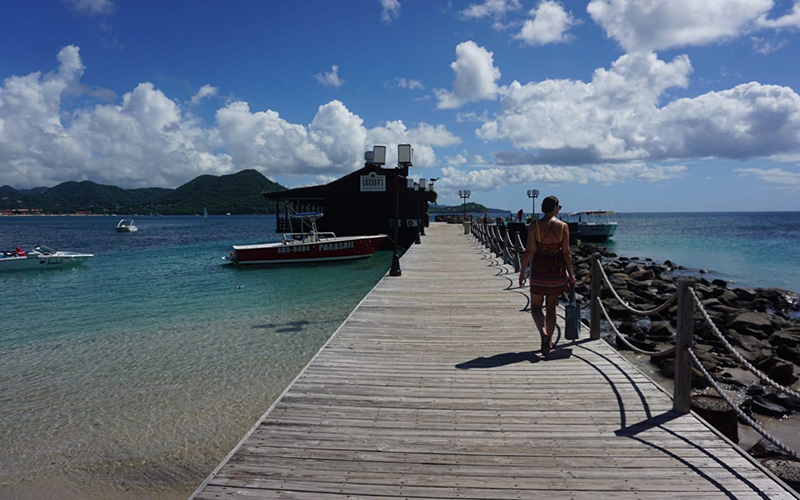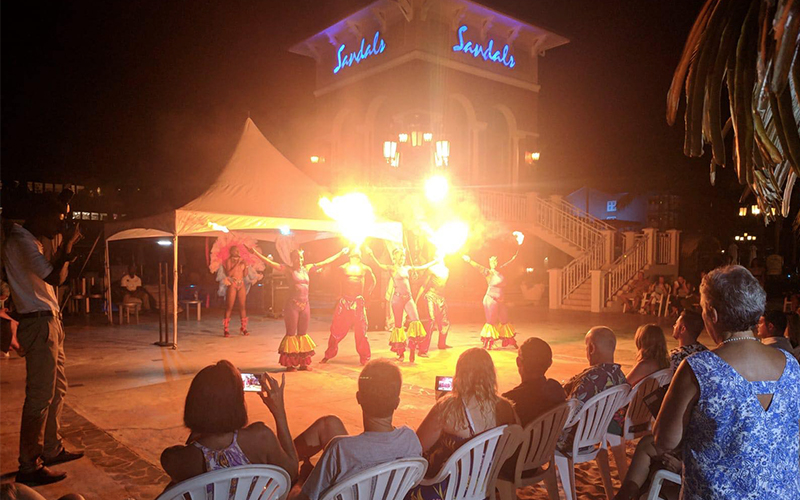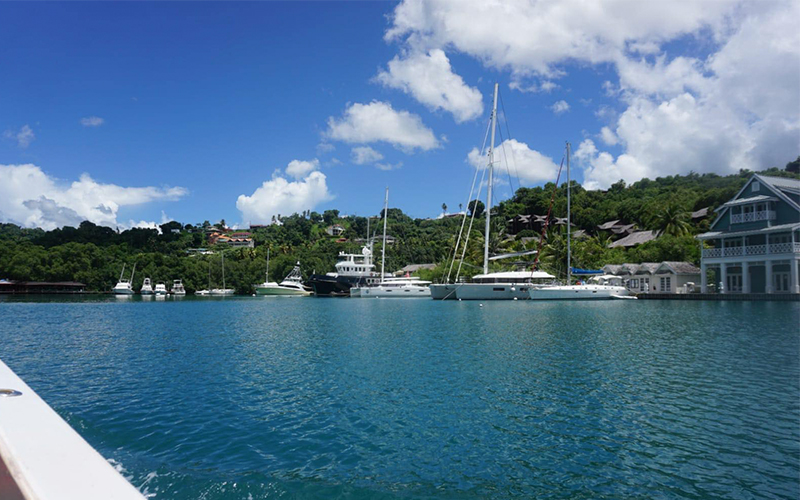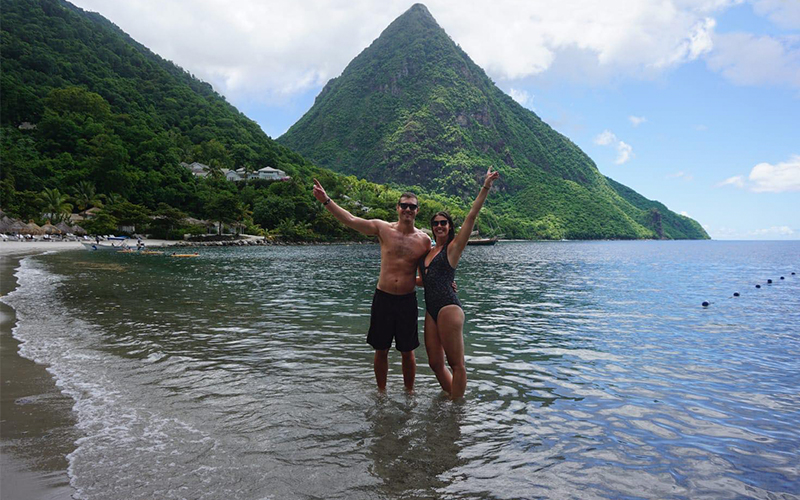 The beach at Sandals Grande St Lucian
"We loved the beach at this resort – not only did you look out on the turquoise Caribbean sea, but it was framed by lush green mountains on either side. We found the beach wide enough to house plenty of sun loungers, cabanas and swinging chairs without being too far from the ocean. We enjoyed daily walks up and down the beach soaking up the sun with our feet in the glistening sea! You can also swim out to hammocks that float in the sea if you fancy a cooler sunbathing solution!"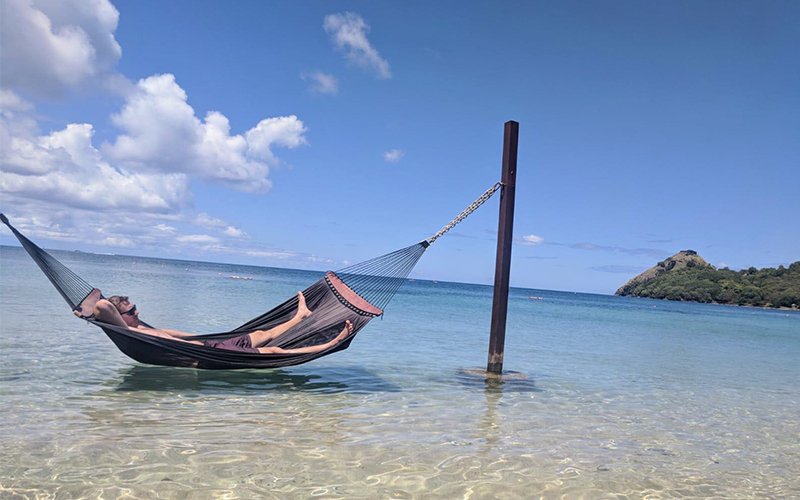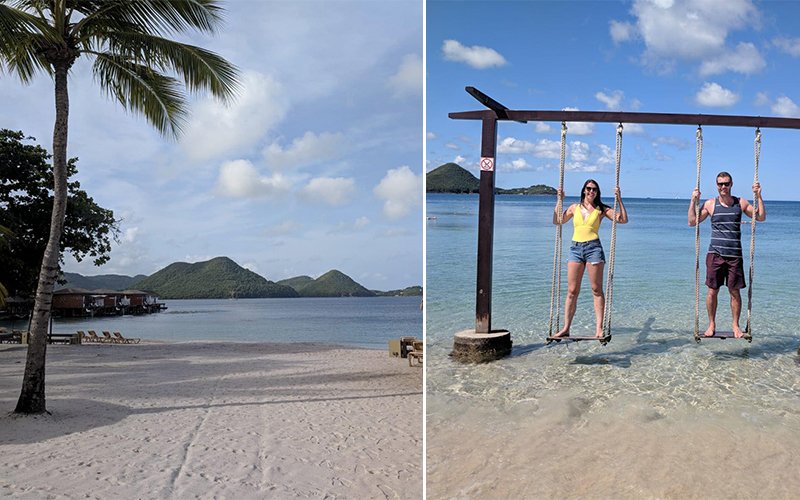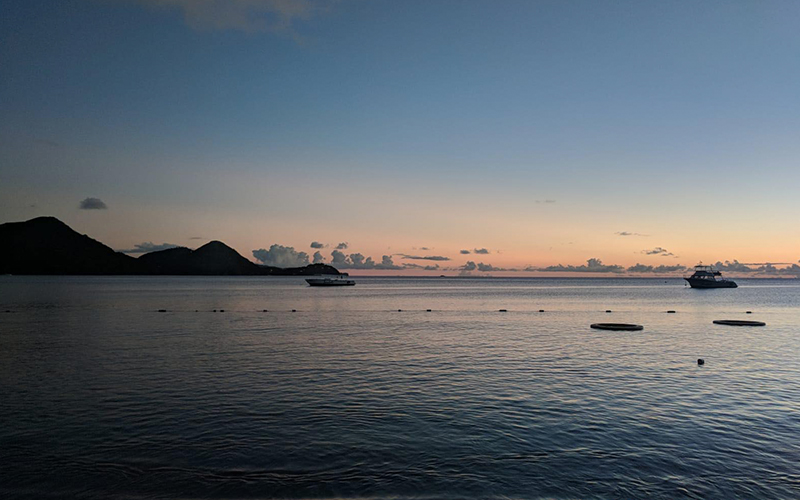 Facilities at Sandals Grande St Lucian
"This hotel really does have it all – complete with a busy activities programme if you're looking to fit in a lot in your holiday as well as the Red Lane Spa, gym, tennis courts, complimentary non-motorised water sports and several pools, there is really something for everybody! It certainly feels like a holiday when you can swim up to the bar and enjoy your cocktails in the pool."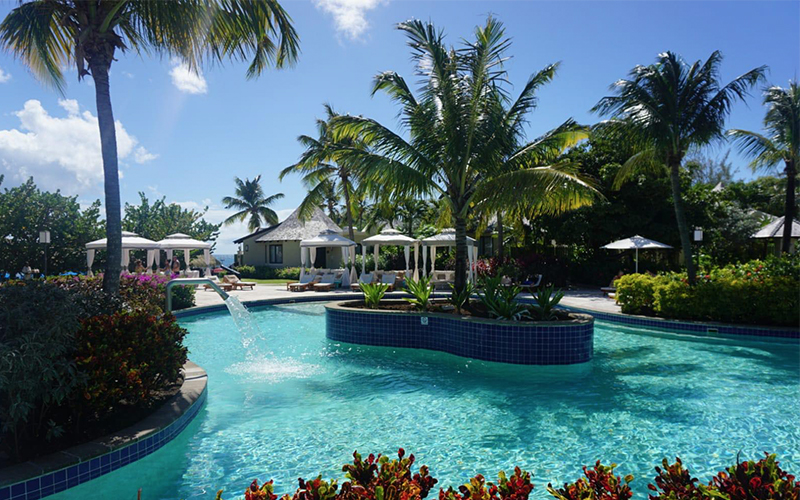 Brand new Over-the-water Bungalows at Sandals Grande St Lucian
"If you're really looking to wow your partner and impress your friends at home, check out the Over-the-Water Honeymoon Butler Bungalows at Sandals Grande St Lucian. Complete with your own private deck to sunbathe on, an overwater hammock, outdoor bathtub and steps that lead into the sea – these rooms really have the wow factor. You will be able to open your curtains and look out to sea from your bed thanks to floor to ceiling windows! The Sandals Butler service includes many extras as well to enhance your holiday such as in-room check in, food and drinks service bought to you and much more."
Top Tip – request a room facing the resort for mountainous views!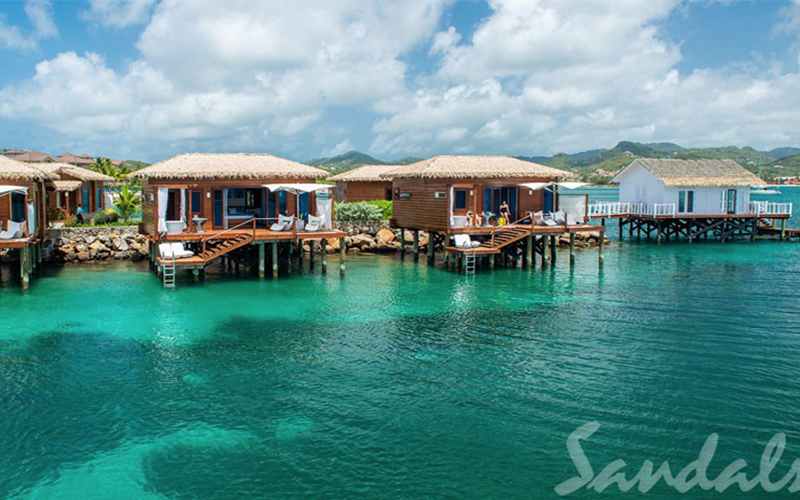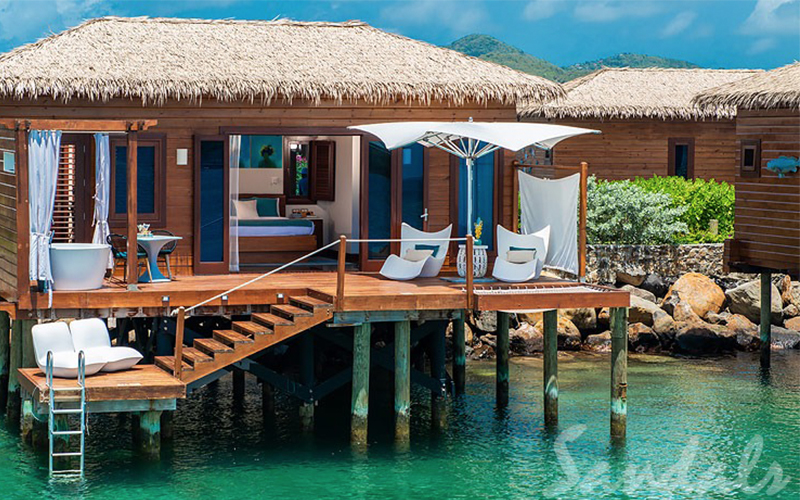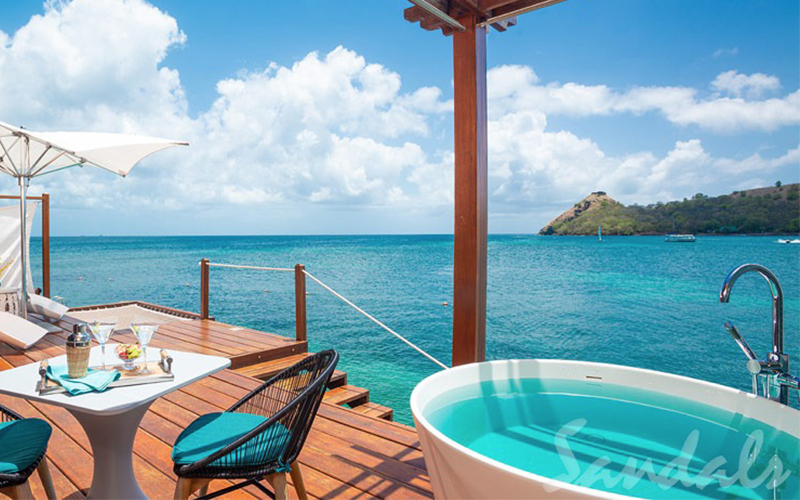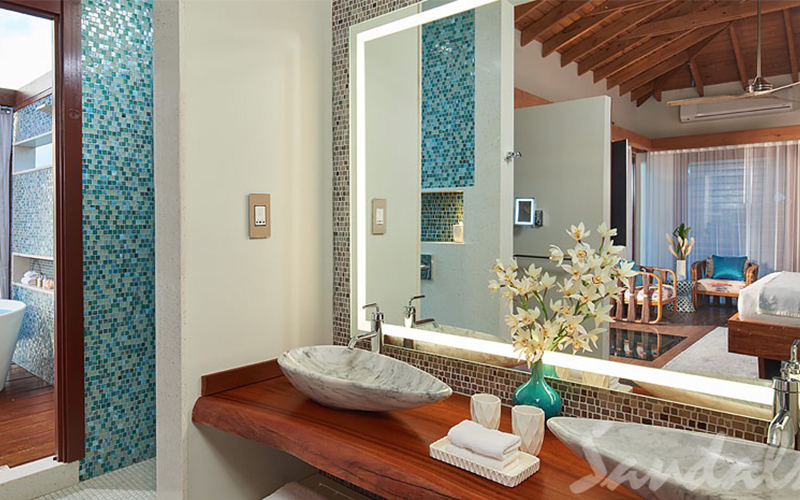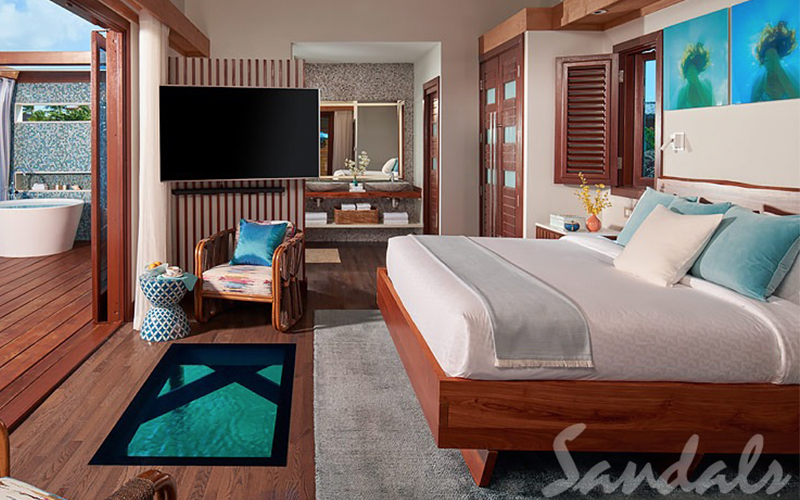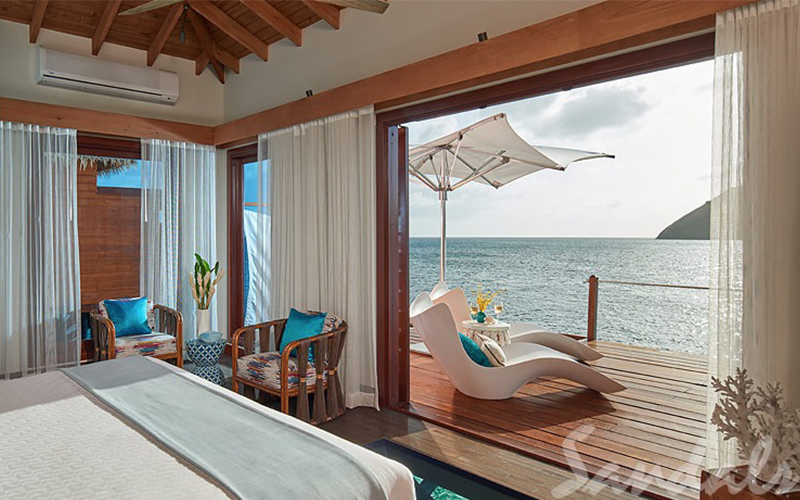 Caralyn's highlights at Sandals Grande St Lucian 
–          Food, food, food – if you're a foodie, you will love the dining options available here!
–          Our room – spacious rooms, clean, fresh and nightly turndown service
–          Service – the staff were fantastic at the resort and couldn't do enough for us
Looking for a romantic all inclusive holiday? For more info please call 0800 0856 846 or request a holiday here.