Best Places to Visit In Mexico
Mexico the long narrow country that joins North America to South America and has wonderful beaches to the west, fringed by the Pacific and to the east, by the Gulf of Mexico. It is a fun country to explore, as it is a colourful mixture of mountains, deserts and jungle, lavishly sprinkled with fascinating archaeological sites. Mexico is great for couples and perfect for families with children as it is a family orientated country and the Mexicans warmly welcome children everywhere and many of the attractions are geared to families.
Mexico City
A great starting place is the capital Mexico City, which has smart shops, interesting museums and some really good restaurants. A particularly rewarding part of the city to visit is Bosque Chapultepec, the huge central park that covers four square kilometres. Its name means 'hill of the grasshopper' in Nahuatl, the language of the Aztecs. There is something of interest for everyone there as it has a splendid castle, the National History Museum and several lakes for hiring a rowing boat. For those who like animals, the highlight must be its world famous zoo. The zoo has a really successful panda breeding programme and in 1980 became the first zoo outside China to successfully breed pandas and to date there have been eight baby pandas!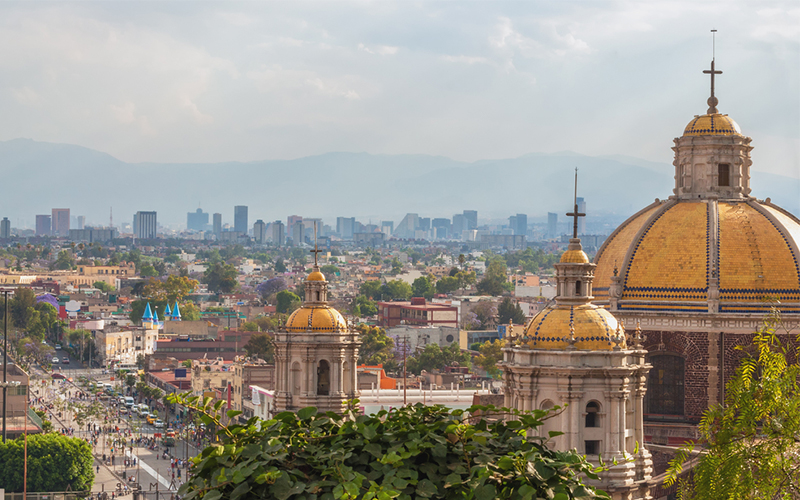 Riviera Maya
It is great to spend some time just simply relaxing and Riviera Maya is the perfect place with beautiful hotels and idyllic beaches. There are water sports – particularly snorkeling – to enjoy and archaeological sites to explore. A 'must do' is to visit one of the 'Cenotes'. These are limestone caves where, over time, the roof has collapsed and a deep pool of rainwater has been created. These pools are unbelievably clear and fresh and perfect for swimming. There are numerous ones around – particularly in the Yucatan area- and some of them like Chichen Itza are sacred.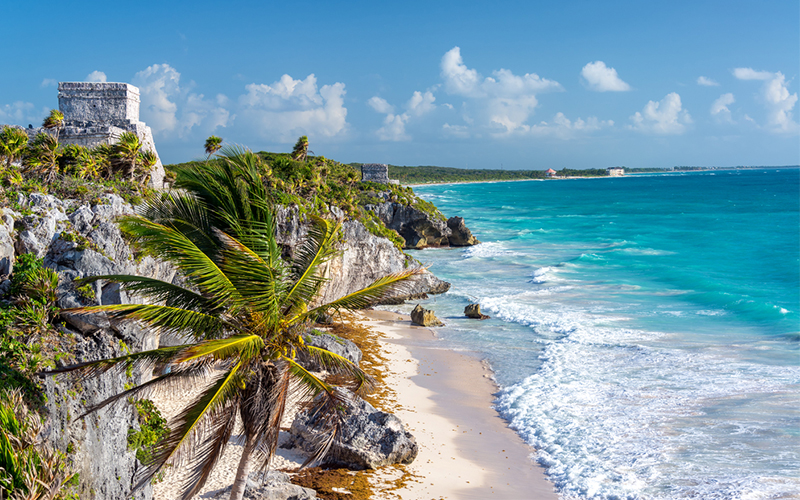 Yucatan
Mérida is the capital city of the Yucatan and is a fun place to visit as it has a vibrant cultural scene. It has a real Caribbean feel to it and is nicknamed 'the white city' as many of its buildings are in white stone. There are plenty of things to see and do and on a Sunday it is popular to rent a bike as everyone grabs a bike for a giant ride out – crazy but fun! Just 30 kilometres west of the city is the flamingo reserve at Celestun. Well worth a visit to see these beautiful birds because there are marine turtles, crocodiles, monkeys and jaguars to admire too!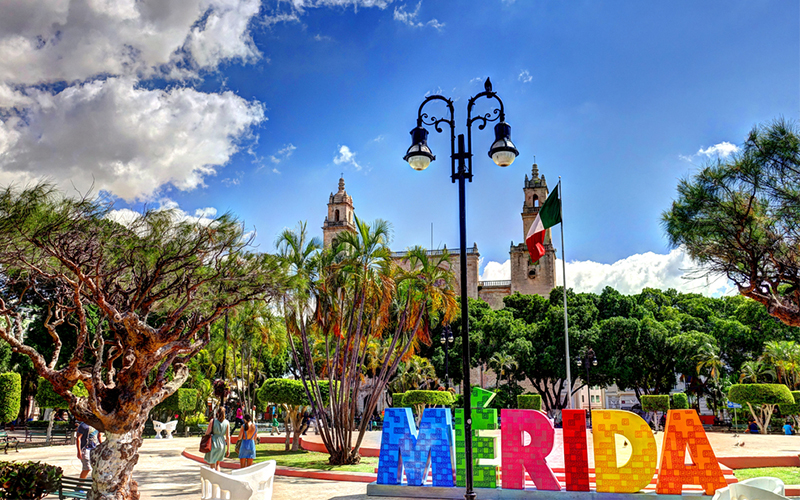 Oaxaca
If the fun of discovering the culture and crafts of Mexico appeals then the southern colonial town of Oaxaca is well worth discovering. This UNESCO listed town is full of different markets and plenty of handicrafts with its surrounding villages all well known for different handicrafts. Everyone enjoys taking part in the different festivals that are held throughout the year – the largest are Guelaguetza, which takes place in July (the last two Mondays), The Day of the Dead in November and the Radish Festival in early December. All are vibrant and colourful with plenty of folk dancing. If you enjoy a drink of Tequila, you can discover Oaxaca's equivalent Mezcal while you are there – factory tours and free sampling are both possible! There are some good archaeological sites in the area too.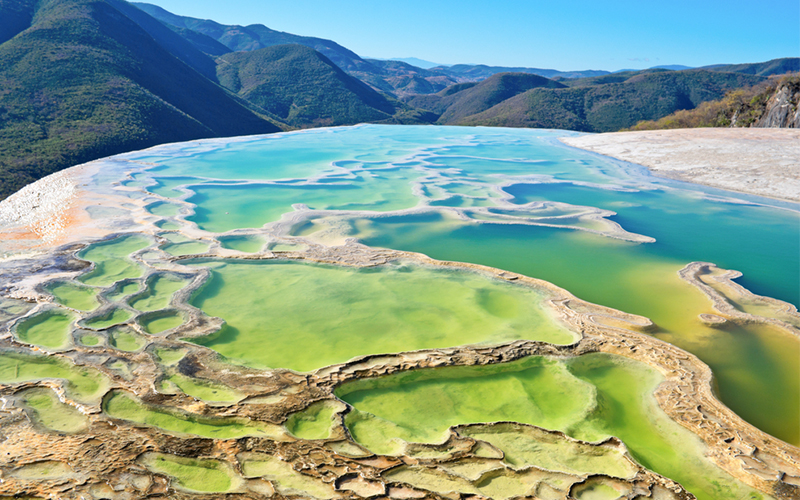 Culture in Mexico
The rich archaeology of Mexico is well worth discovering as it reveals the amazing sophistication of the earliest civilisations. There are numerous sites including Edz?a, Yaxchilán and the incredible temples of De Las Inscripciones – part of Ancient Pelenque which has hundreds of ruined buildings with beautiful Maya architecture spread over an area of 15 square kilometres. Another interesting place is Monte Alban (White Mountain) once the ancient capital for the Zapotec people, which is in the Bajio Mountains in central Mexico.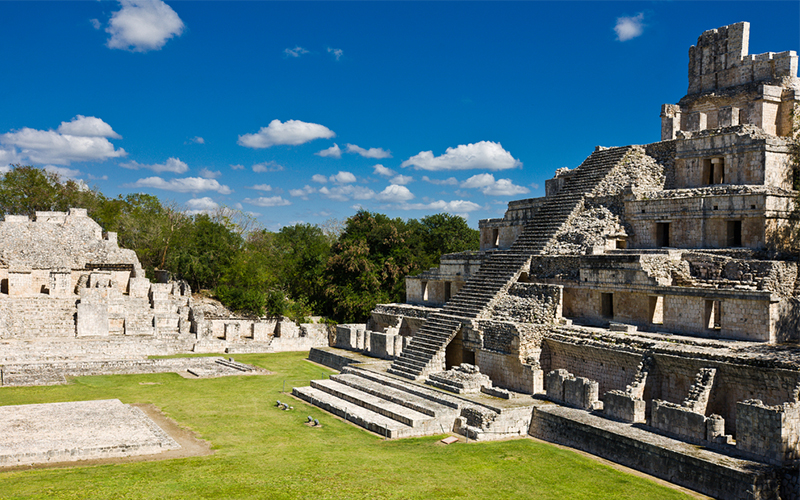 Nature in Mexico
There is a rather fascinating nature reserve to explore at Cuatro Cienegas in the middle of the Chihuahuan Desert. There are hundreds of sparkling pools of water – (Cerutean pozas) that are fed by hundreds of tiny underground streams and this makes a dazzling sight.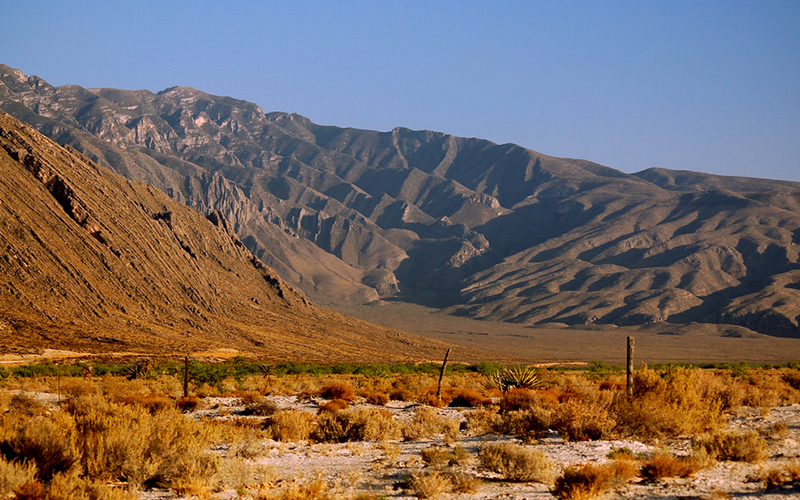 There is just so much to see and enjoy in Mexico that it will certainly not disappoint you and of course there is great food to enjoy too such as Chilaquiles for breakfast, Tacos and Tostadas for lunch and the patriotically coloured Chiles en Nogada for dinner! If you're looking for a holiday package to Mexico get in touch by sending an online enquiry or call 0800 0856 846