Autumn & Winter Holiday Inspiration
Our official partners Kuoni have provided some great Autumn & Winter holiday inspiration. If you haven't thought about your next holiday then maybe we can help provide you with some ideas. We've also got some fantastic offers and packages featuring some 5 star luxury resorts. With festivals and exotic experiences in full flow during the next few months, this could be your chance to escape to another world.
Pure Destinations & Kouni
By teaming up with Kuoni and specialising in providing a personalised service we are able to offer an unbelievable variety of luxury holidays. The partnership has allowed us to extend our staff's travel knowledge to an exceptionally high level with extensive training. We welcome customers searching for bespoke holidays, multi centre holidays and even themed holidays. Together with Kuoni we offer a unique service that creates the opportunity for each customer to explore their options with confidence.
Inspiration – Our favourite beaches
Scouring the globe for the whitest sand and the most inspiring views has allowed us to find some of the best beaches in the world. The beaches below will take your breath away and what's more is that Autumn/Winter is a great time to visit these beaches!
1. White Haven – Australia
A winding beach that twists and turns on its way towards the Great Barrier Reef. The beach is part of Whitsunday islands, which can easily be accessed easily by a boat excursion.
2. Kandolhu – Maldives
A paradise in the Maldives, a miniscule island resort that no doubt has one of the most secluded and tranquil beaches in the world.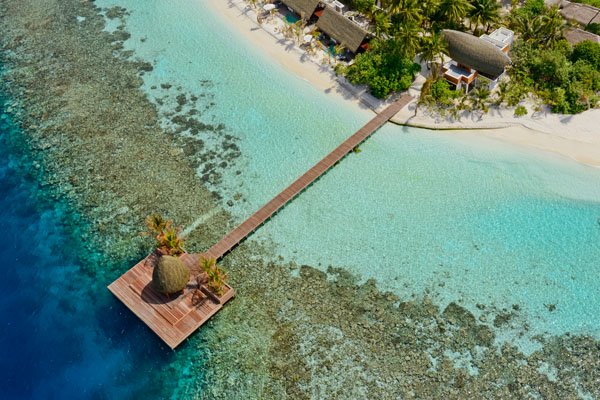 Image:
Kandolhu Island Resort
3. Anse Source d'Argent beach – Seychelles
Visiting this beach allows you to enjoy one of the clearest lagoons you'll ever come across, with rock outcrops and pure white sand, Anse Source d'Argent is a dream like setting in Seychelles.
Inspiration – See The Unseen
Many natural wonders roam this beautiful planet and we have some perfect excursions to allow you to follow your dream of seeing many instances of rare wildlife.
Spot an endangered whale – Sri Lanka
The Sri Lankan coast is one of the kindest habitats for sperm whales and the gigantic blue whale. We can arrange a marine naturalist that can take you right into the heart of the best spotting locations.
Safari in the sky – Kenya
Find new heights in a hot air balloon ride above Kenya's Maasai Mara, keeping your eyes open for lions, leopards, elephants and buffalo on the open plains.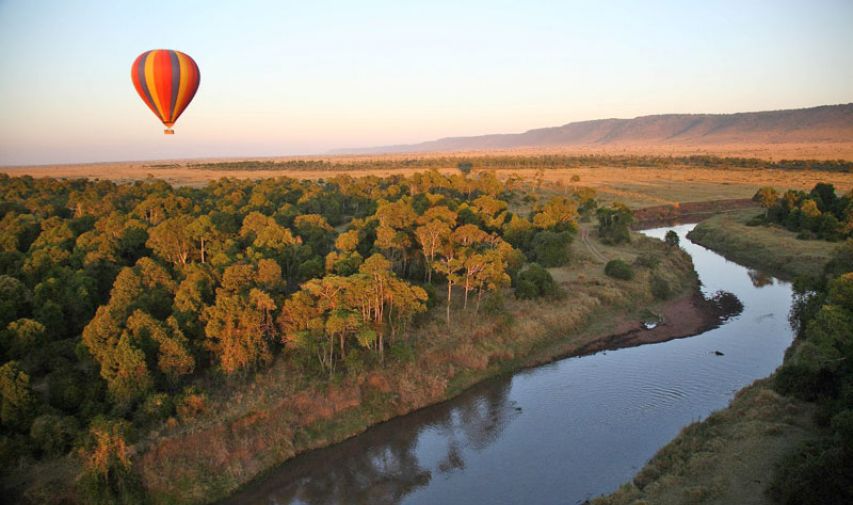 Image:
Hot air balloon ride at Governors Main Camp
INSPIRATION – WINTER FESTIVALS
A festival of celebration abroad can be great a way of expanding your mind, by  experiencing other cultures. Here's a few magical and iconic festivals happening this winter.
1. Yee Peng Festival 24-26 Novemeber 2015 – Chiang Mai Thailand
A euphoric experience where thousands of sky lanterns are released into the sky to celebrate the full moon of the second month. Said to bring good luck and fortune you can release a lantern into air that floats off to join a surreal sky full of hope.
2. Carnevale di Viareggio – Viareggio Italy 7th Feb – 5 March 2016
Travel to the Tuscan coast and experience a moving art ceremony, which features jaw dropping papier-mache constructions that tower above the streets. One of the most exciting street parades that we've come across and one that's certainly great fun for the kids.
3. Duwali – India 11 November 2015
Celebrate the festival of lights, which coincides the Hindu new year. The celebrations are for new beggingings and the concept of good overcoming evil. Being one of India's biggest celebrations and one of the most beautiful celebrations in the world, Duwali is a mesmerising festival.
FOR MORE DETAILS ON OUR LUXURY HOLIDAYS  AND PACKAGES ENQUIRE HERE OR CALL PURE DESTINATIONS TODAY ON 0121 446 4932