Amazing private pool villas around the world
If you're in search of a hideaway holiday, where you can enjoy the company of your loved ones in absolute privacy, why not explore our favourite private pool villas, from the pristine islands of the Maldives to the tropical midst of Bali and the natural beauty of Sri Lanka.
Taj Exotica, Maldives
Taj Exotica is a sparkling gem in the Indian Ocean with a beautiful lagoon and a dining experience to tantalize your taste buds. Villas are elegantly furnished in signature Taj Exotica style, with influences from India and Asia brought straight to the Maldives with a series of elegant beach and water villas. The most impressive villa of them all, the award-winning Rehendi Presidential Overwater Suite with Pool boasts of a freshwater pool and plush al fresco furnishings and a hammock suspended over the lagoon.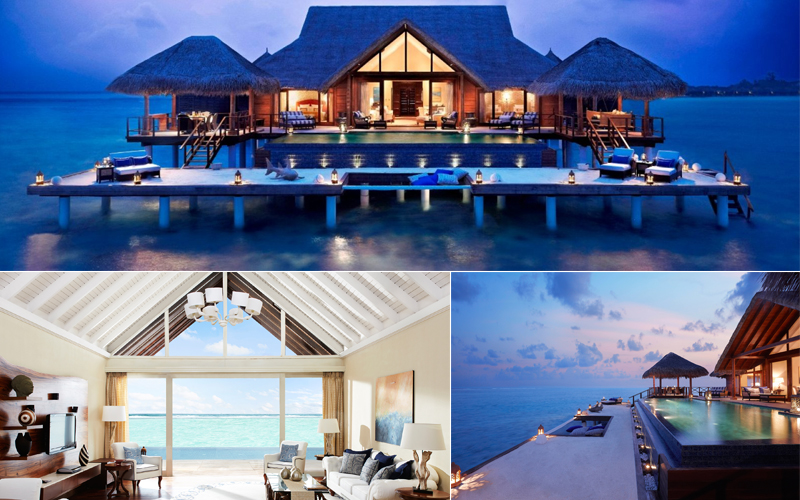 Charisma Suites, Santorini
Santorini is notorious for its intimate pool villa sanctuaries that rest on the side of the volcanic island offering those staggering vistas of endless ocean panoramas. Charisma Suites is a hideaway romantic retreat set in the heart of Oia's village, where you can toast your honeymoon or anniversary in the bliss of your own private oasis with panoramic sunsets each evening across the Aegean Sea. Vistas of the volcano and sunsets can be relished in the Charisma Pool Suite with Caldera View. This stunning suite boasts of a private cave plunge pool as well as a fully furnished veranda to enjoy romantic moments in privacy.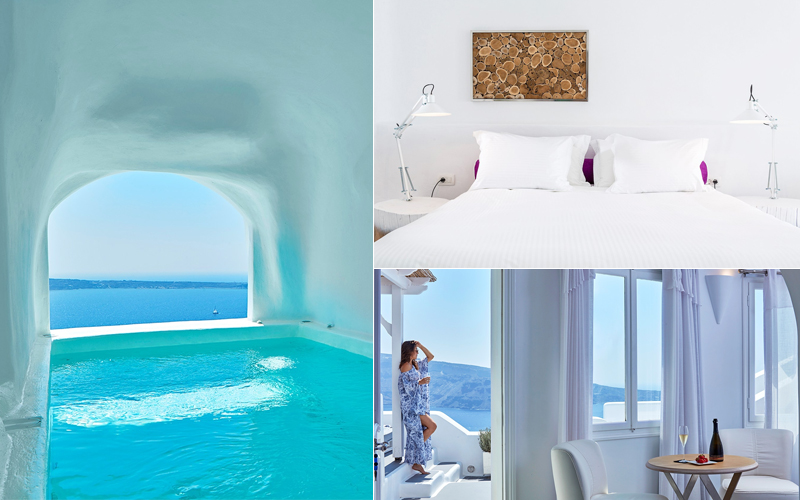 Jumby Bay, Antigua
Located two miles off the coast of Antigua on a private island, Jumby Bay is the ultimate Caribbean hideaway. Imagine waking up each morning in your own private pool oasis to lush landscapes, swaying palm tress and a powder white sandy beach all at your doorstep. The Pool Suite exudes with romance, from the four-poster canopy bed, private outdoor garden with rain shower and tub and unlimited views of the stunning ocean from the expansive sun terrace with private pool.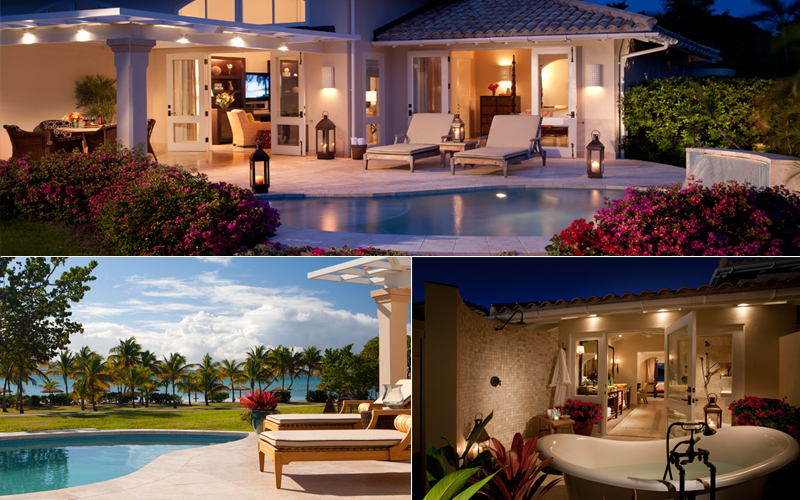 Jade Mountain, St Lucia
Jade Mountain offers front row views of the renowned Piton Mountains. Positioned 600 acres from the beach, Jade Mountain is renowned for its architectural features, from its colourful exterior to its well-appointed sanctuaries that reach the sky and overlook St Lucia's signature views of azure blue oceans and verdant mountains from majestic heights. Compromising of 5 different sanctuaries, 4 of which boast of infinity pools that edge the mountain for extended vistas that can be revealed in absolute privacy.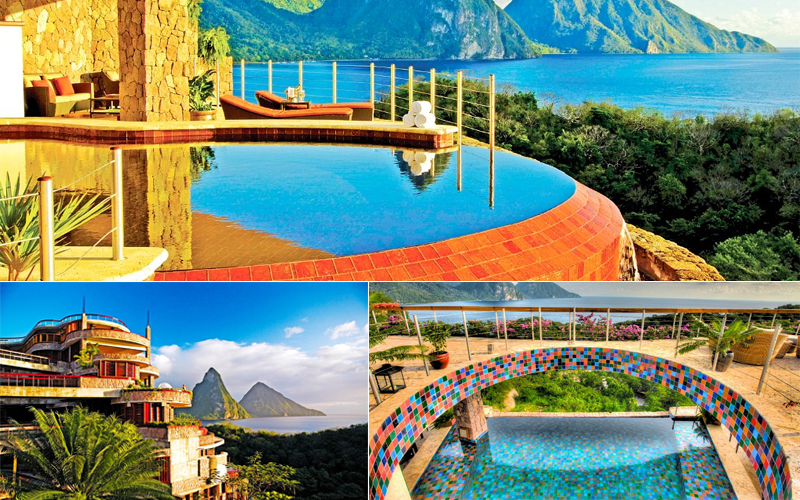 Keemala, Phuket
Situated in the rainforest of Kamala in Phuket, Keemala brings the concept of tree house living to life through its stunning villas situated on the hillside, backed by lush tropical jungles and fronted by a sandy coastline. The Bird's Nest Pool Villa, influenced by the Rung Nok Clan, features a carved stone-like bathtub, matching vanities and a private pool on the sundeck.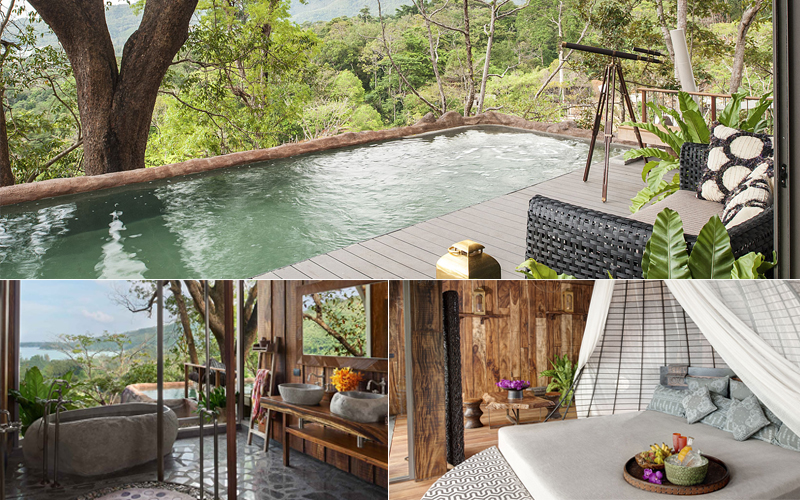 Four Seasons Bali at Sayan
Situated in the heart of Bali, surrounded by lush jungle and placed besides the Ayung River, Four Seasons Bali at Sayan is a tropical oasis with exclusive villas and suites for intimate living in the midst of Ubud's tropical surroundings. The stunning Riverfront One-Bedroom Villa is designed for complete relaxation, situated by the Ayung River, this tranquil villa boasts of a lily pond, meditation area and a beautifully appointed sun terrace with a private plunge pool.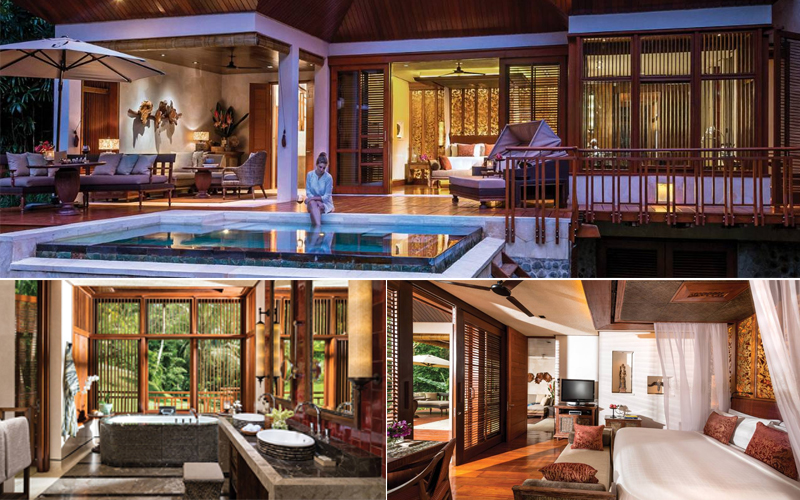 Uga Chena Huts, Sri Lanka
Uga Chena Huts is set in an idyllic location off the beaten track in Yala where you will be surrounded by unspoilt wilderness nearby Bundala National park, which is renowned as being one of Sri Lanka's best locations for bird watching. There are just 14 huts at around the resort, offering a unique safari experience, adorned with African inspired décor. Each hut boasts of a living area, bedroom, en suite bathroom and an outdoor deck with plunge pool.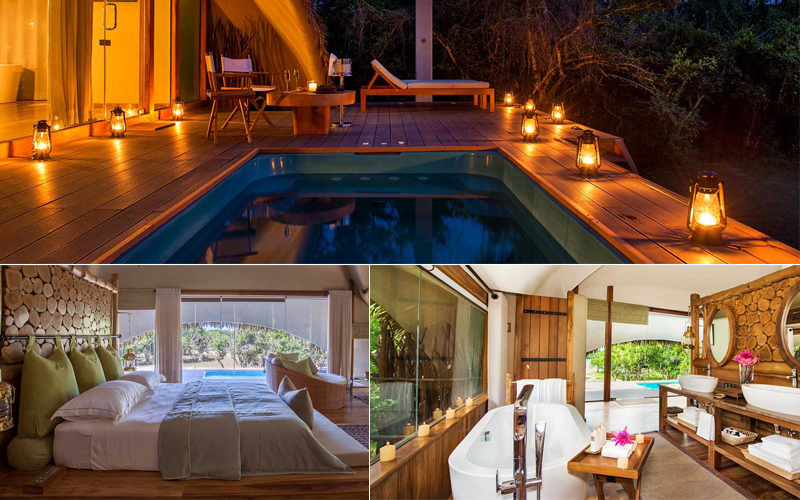 Six Senses Ninh Van Bay, Vietnam
Six Senses Ninh Van Bay occupies a gorgeous sandy beach, nestled within the hillsides lush greenery; this impressive hotel offers breathtaking sceneries of Vietnam's natural beautiful surroundings. Located at the water's edge overlooking the lagoon with direct ocean access, the Water Pool Villa gives you front row seats for viewing the stunning sunset in the privacy of your own oasis. Each villa compromises of an open plan interior and a private sundeck with plunge pool.
Inspired by our list of amazing private pool villas around the world? Contact us today to plan your next holiday!