8 Reasons why Kuramathi is great for a family holiday
Kuramathi Island resort is one of our top-selling Maldives resorts and one reason being is that it's an excellent choice for families looking for that picture-perfect getaway. Let your cares slip away as soon as your feet land on the sun-kissed jetty and you are greeted by sugar white sands, turquoise lagoon and tropical greenery. Kuramathi offers a variety of amenities and facilities for your family holiday, that the youngest to the eldest members will enjoy, read our top 8 reasons below.
1. Bageecha Kids Club
Open daily from 8.30am until 7.30pm, Bageecha Kids Club offers complementary services for all children from 3-12 years. Bageecha Kids Club has over 530 sqm of dedicated space with a dining area with small kitchen where your children can enjoy lunch and dinner each day with a weekly children's menu. For little ones aged under 3 years, a crèche is available, which is under the watchful eye of a member of the crew at all times. Facilities at Bageecha Kids Club includes a large outdoor play area including a huge Tree House and large swimming pool. Sports include badminton, soccer, ping-pong, tennis, cricket, Olympic games and water polo.
Bageecha Kids club has a fun-filled two-week schedule for your child to enjoy. Mornings begin with arts and crafts in the creative corner as well as games such as musical chairs and marine activities. During the afternoon, there are more activities such as the Kuramathi botanic walk, pool time, movies BBQs and visits to the Eco Center every other week.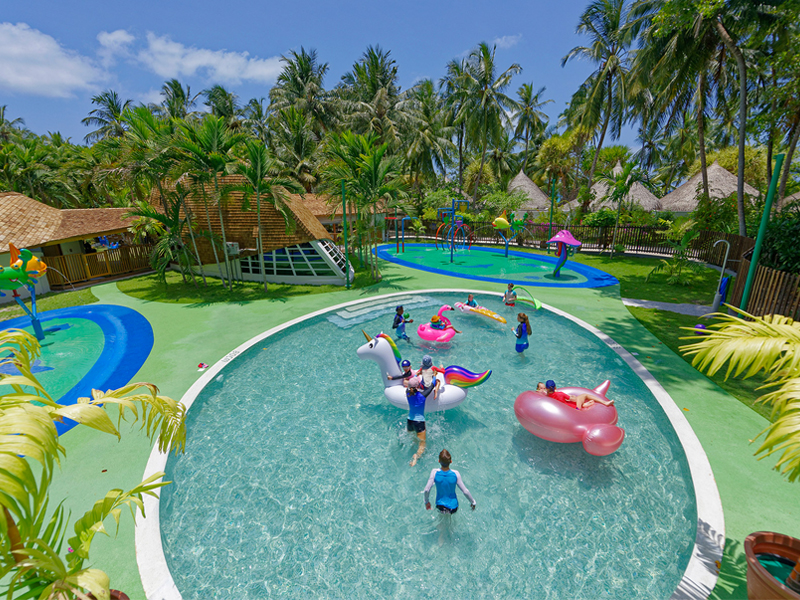 2.Choice of restaurants
Kuramathi is an excellent Maldives resort for its choice of dining. You are allocated a buffet restaurant upon arrival, which offers a choice of around-the-world cuisine for breakfast lunch and dinner. Upgrade your dining to the all-inclusive a la carte package, where you can dine around an additional 9 a la carte restaurants around the island for the ultimate family holiday in paradise.
There's also a choice of 6 bars to enjoy during your stay at kuramathi.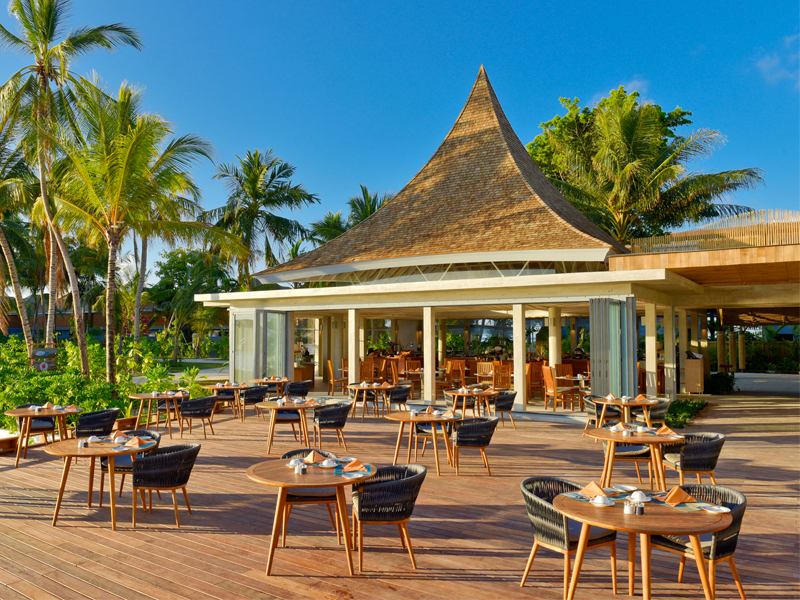 3.Excellent evening entertainment
There's always something fun going on a Kuramathi Island, even during the evening where you and your family can enjoy a range of entertainment such as movies on the beach and live music at the bars and lounges. Be sure to check out the schedule for the week ahead before you arrive to plan your nightly entertainment.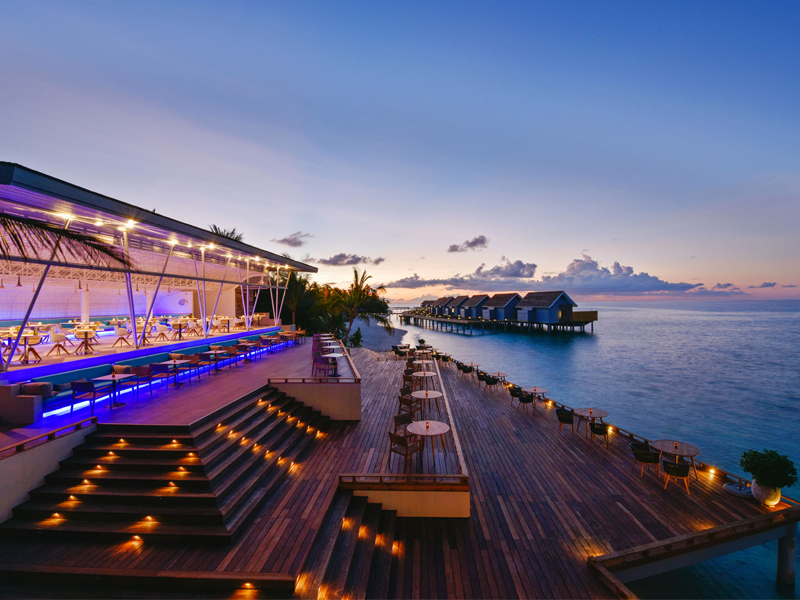 4.Dedicated family accommodation
The 2-Bedroom Beach Houses on kuramathi Island is the ideal choice for your family. Compromising of two storeys, each beach house has separate living space with individual entrances and expansive bedrooms with a king size bed, day beds and wooden sundeck or balcony with gorgeous ocean views to enjoy. Each bedroom has an en-suite bathroom with bath, shower, vanity and outdoor rain shower. Each beach house can accommodate up to 6 adults or 4 adults and 2 children.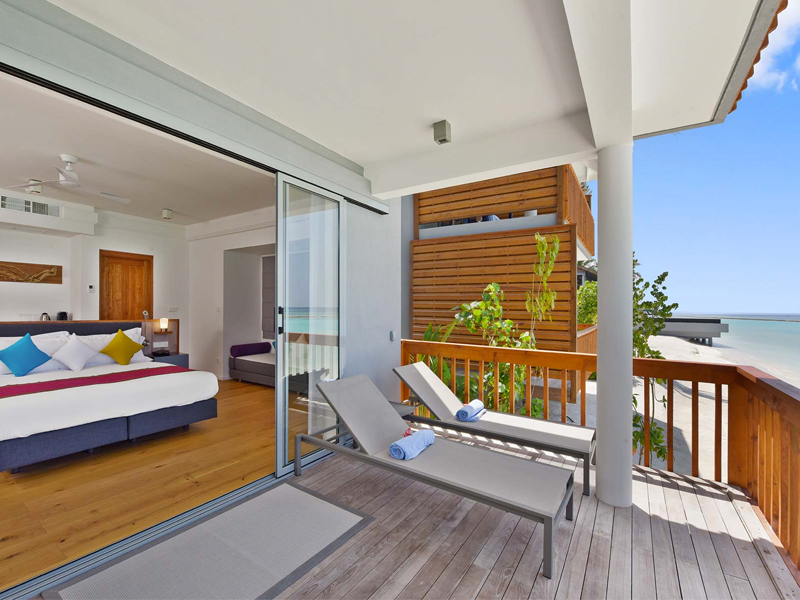 5.Fantastic facilities
With a range of facilities to complete your family holiday in paradise, such as 3 swimming pools around the island including a children's pool, there's plenty of time for you and your family to simply relax and admire the stunning natural beauty that is the Maldives. Why not spend an afternoon enjoying a family-friendly game of tennis in the floodlit courts, or take a pleasant stroll around the island's tropical pathways in search of geckos?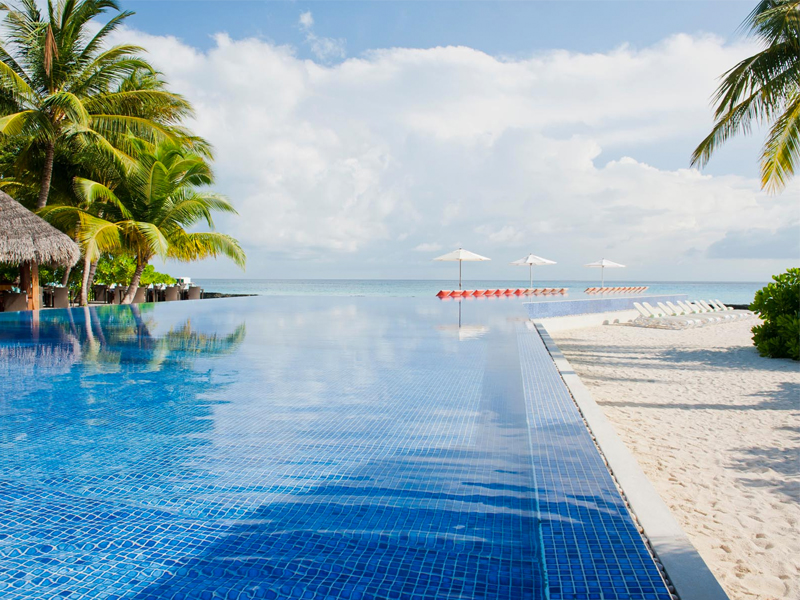 6.Fun nature walks for all the family
Kuramathi Island is blessed with breathtaking natural beauty and taking one of 3 wonderful nature walks is an excellent way to inspire and educate all family members from the youngest to the eldest.
Botanic Walk
Embark on a Botanic Walk to discover the abundance of plants on the island that are used for medicine as well as for decorative purposes.
Nature Trail
Walk through the winding pathways of the Maldivian forest on Kuramathi Island on this fun nature trail, which takes you to the untouched areas of the island. On your way, discover different areas including a seed station, decomposition station and dedicated area to showcase the 'lifecycle' of a coconut.
Hermit Crab Walk
Go on search for the hermit crabs on this fun walk, which is great fun for kids and adults alike!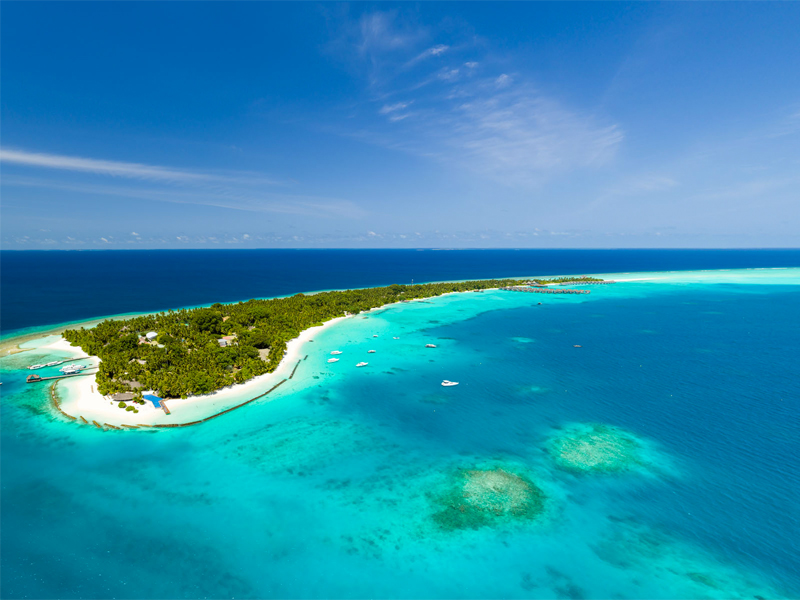 7.Amazing activities
Each Friday on the beach, teens aged between 12 and 18 years can enjoy mornings or afternoons discovering a variety of water sports such as windsurfing, dinghy, catamaran, kayaking and stand-up paddling.
Kuramathi offers a variety of excellent watersports from fun tubing, waterskiing, wake boarding and parasailing. The island is blessed with a house reef where you can enjoy exciting snorkelling trips straight from the beach! Excursions to enjoy with all the family include private snorkelling sessions, sunset cruises and even a trip to the local island nearby 'Rasdhoo' giving you a glimpse into local island life and culture.
8.Stunning sandbank
Take advantage of this beautiful island in the Maldives and its stunning mile-long sandbank that stretches to the very tip of the island. Grab a spot and enjoy quiet family time together admiring the views across the island.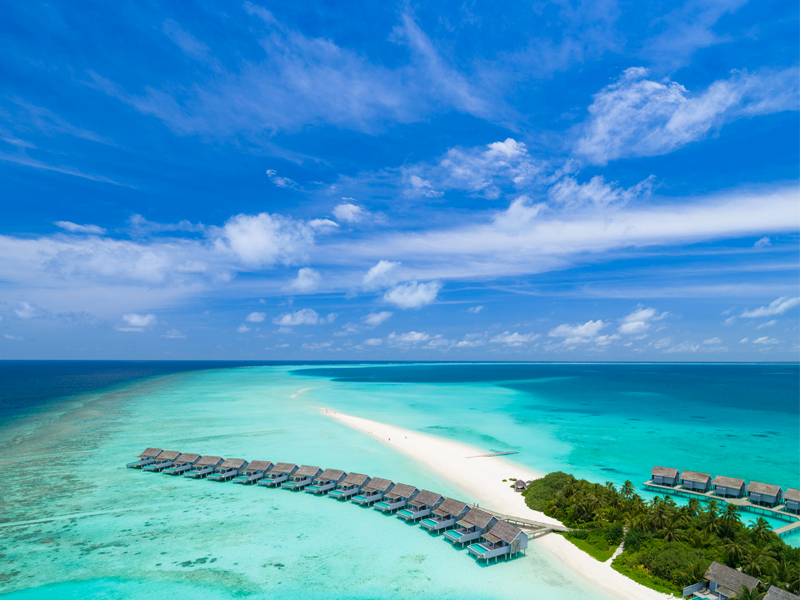 Inspired by our top 8 reasons why Kuramathi is great for a family holiday? Contact us here for a tailor made holiday quote or call us on 0800 0856 846