5 reasons to stay at Secrets resorts
We challenge you not to be totally charmed by Secrets Resorts. With a whole host of romantic retreats dotted around the Caribbean and the Mediterranean, each one has its own individual allure, but maintains a unique sophistication only found in Secrets Resorts, an adults-only, all-inclusive oasis. With beguiling beaches, seductive shorelines, opulent accommodation and impeccable service, there are a whole host of reasons to want to book your holiday at Secrets Resorts. That's not even mentioning the sumptuous gourmet cuisine on offer, the sparkling swimming pools, and the blissfully tranquil world-class spa facilities you can retreat to after a long day of, oh, not doing very much at all. Read on to discover 5 reasons why your next adults-only beach getaway should be at Secrets Resorts.
1) Unlimited luxury
Being a guest at a Secrets resort means Unlimited-Luxury from the moment your eyes flutter open in the morning to the moment your head sinks into the pillow of your king-size bed at the end of the day. By that we mean 24-hour room and concierge service, wait service at both the pool and the beach, free Wi-Fi, and a fully stocked mini-bar in your room that is refreshed daily. If you'd like an even more exclusive experience you can also upgrade to the Preferred Club, where you can enjoy a whole host of further privileges – from inviting premium accommodation options to access to the opulent Club Lounge facilities.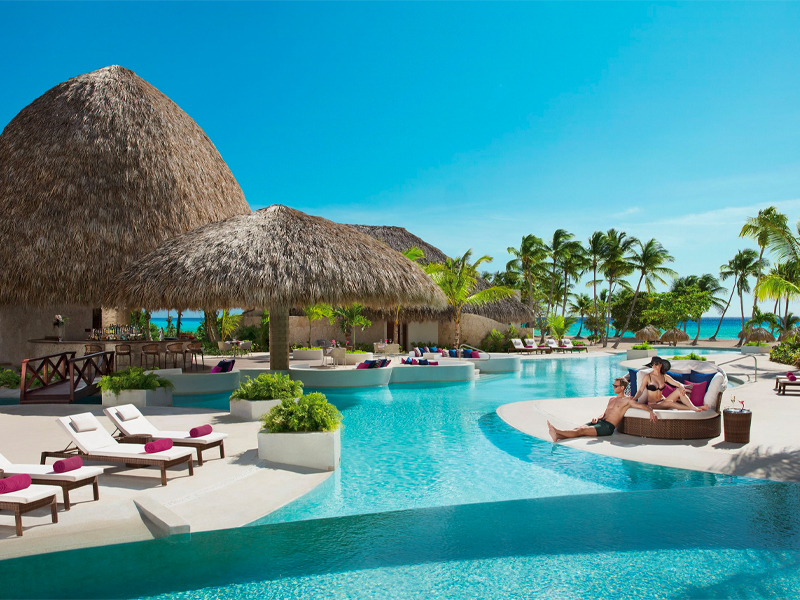 2) All inclusive
When you stay at Secrets Resorts you can relax and unwind knowing that everything from your gourmet cuisine to the poolside cocktails have all been taken care of – before you leave. That's right, all your meals and all your drinks are already included in the all-inclusive package, so you'll have access to the wide variety of gourmet restaurants, laid-back cafes sophisticated lobby bars and relaxed beach bars on offer throughout the resort. Whether it's the extra round of drinks at the end of the night or a light bite by the beach during a lazy day of uninterrupted sunbathing, you won't have to think twice about ordering your favourite cocktail.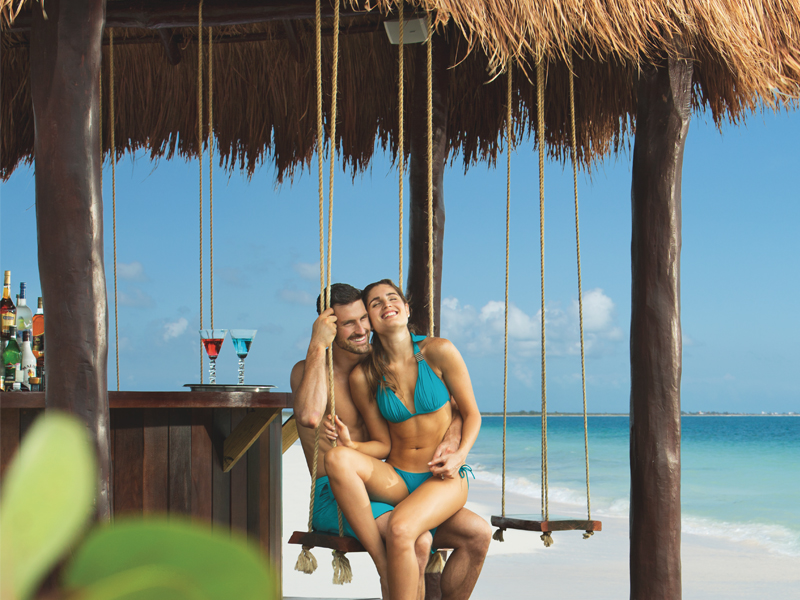 3) World class spa facilities
When you stay at a Secrets Resorts you're sure to be enchanted by blissfully relaxing spa facilities.  With a wide range of tempting treatments on offer, from signature hot stone massages, facials, to firming seaweed body wraps, you'll be positively spoiled for choice. Of course, the heavenly surroundings are all part of the experience, and you can enjoy an open-air couples massage fringed by leafy tropical gardens or cocoon yourself in a private treatment room. Or perhaps you'd prefer to unwind with an evening moon and stars massage with the gentle lap of waves in the background. What better way is there to relax?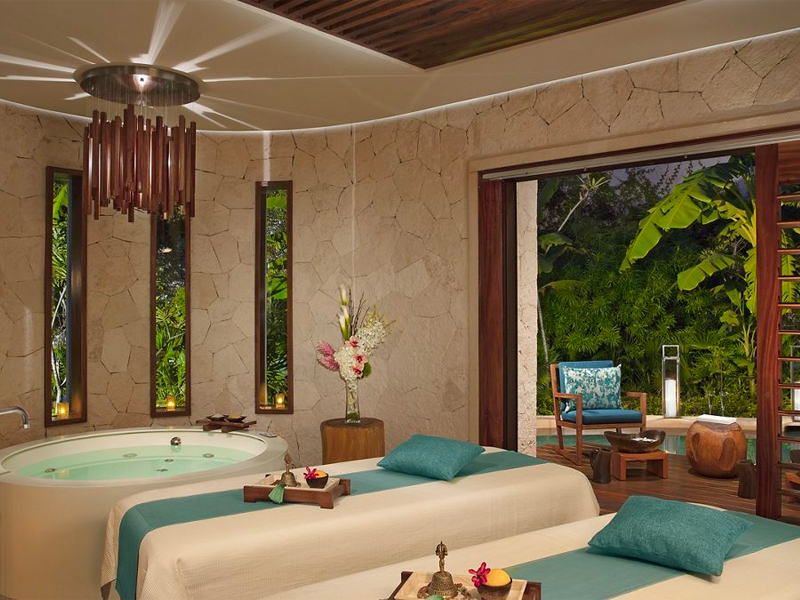 4) Environmentally conscious
When you're unwinding on holiday it's also fantastic to know that you're also doing your bit for the planet. When you stay at a Secrets Resorts, you can do just that, as they've developed a number of environmentally friendly practices. Firstly, they adhere to the principles of the rainforest alliance, which explores land use practices. Secondly, they protect the heritage of the sites they inhabit and ensure that the local culture and people are respected. Finally, when it comes to the environment they ensure that biodiversity and natural areas are protected – meaning that these magical destinations can be enjoyed for years to come.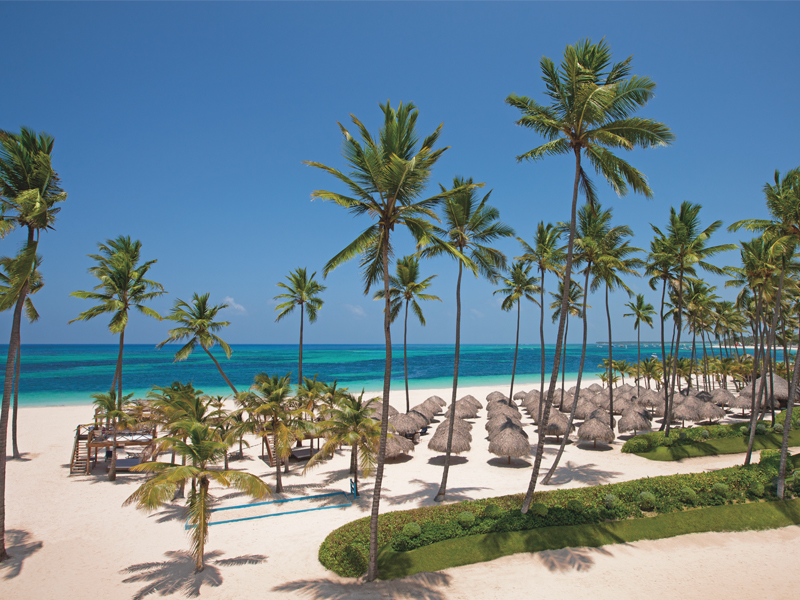 5) Award-winning Resort
When you're booking a honeymoon or a once-in-a-lifetime destination holiday you want to know that you're in safe hands. You won't have any such concerns with Secrets Resorts, as they've been vouched for by a whole host of recognisable brands, picking up awards from the Conde Nast Readers' Choice Awards to the TripAdvisor Certificate of Excellence. In addition, a whole host of Secrets resorts have been awarded the prestigious AAA Four Diamond Award with the Secrets Maroma Beach Riveira Cancun going one step further and being awarded the AAA Five Diamond Award.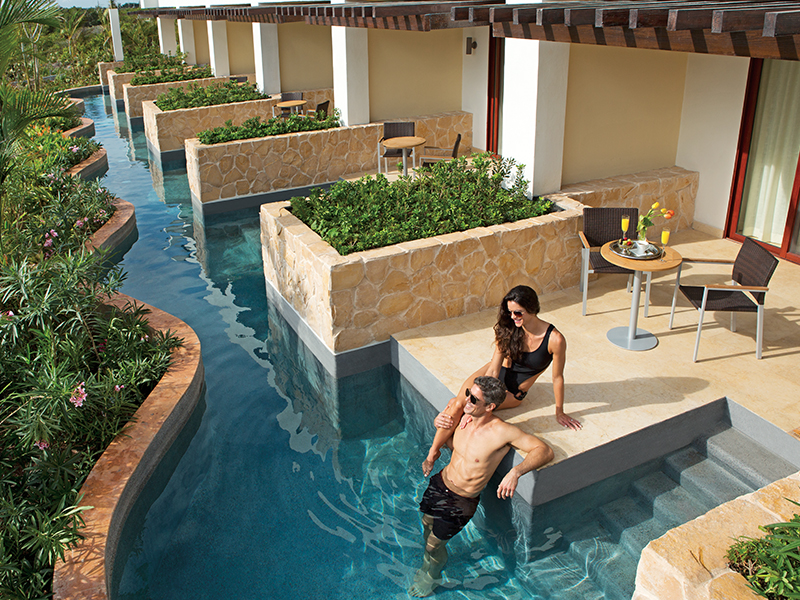 Inspired to book an adults-only, all-inclusive getaway? Call us today on 0800 0856 846 to start planning.