10 Things to do in Oman
With stunning beaches, charming architectural delights and some of the most breath-taking views you will ever encounter, Oman is somewhat disarming – for even the most seasoned of travellers. Immerse yourself in an experience that ticks off bucket list experiences with ease – from camels rides and romantic sunsets in the desert, to discovering the treasure trove of Muttraq Souk or taking a refreshing dip in the azure blue waters of Wadi Shab.
1) Sultan Qaboos Grand Mosque
Located in the central city of Muscat, the Grand Mosque is the largest in Oman and is one of the only mosques in the city to welcome both non-Muslim visitors. The Islamic architecture is awe-inspiring; built in 2001 as a gift to the people for the sultan's 30-year-reign you wouldn't expect anything less. Once you step inside, the interior is just as enchanting – with intricate colourful mosaics and one of the largest Persian carpets in the world.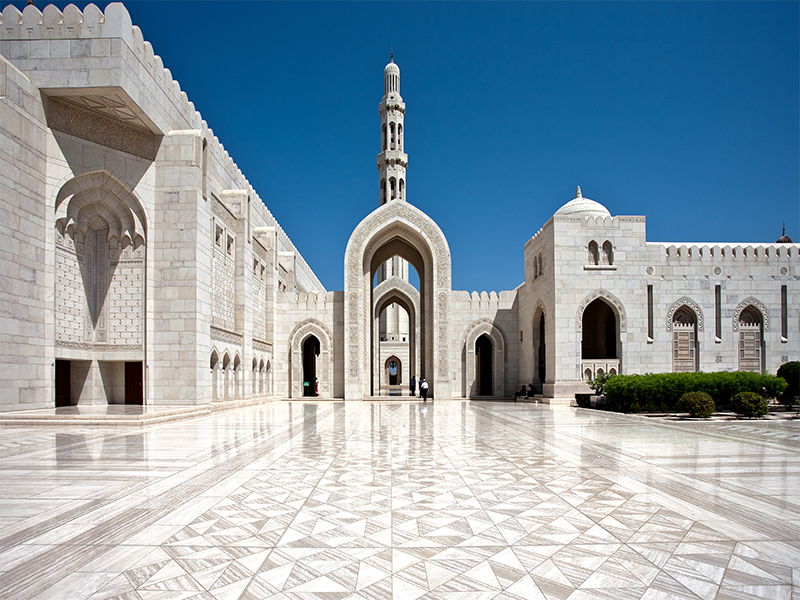 2) Wadi Ghul
Known as the Grand Canyon of Oman, Wadi Ghul is a destination you simply cannot miss on your trip to Oman. Located in the village of Ghul, it's around a two to three-hour drive from Muscat, and is also close to Jebel Shams, the highest mountain peak in Oman. Expect awe-inspiring views of the mountain scenery that really have to be seen to be believed.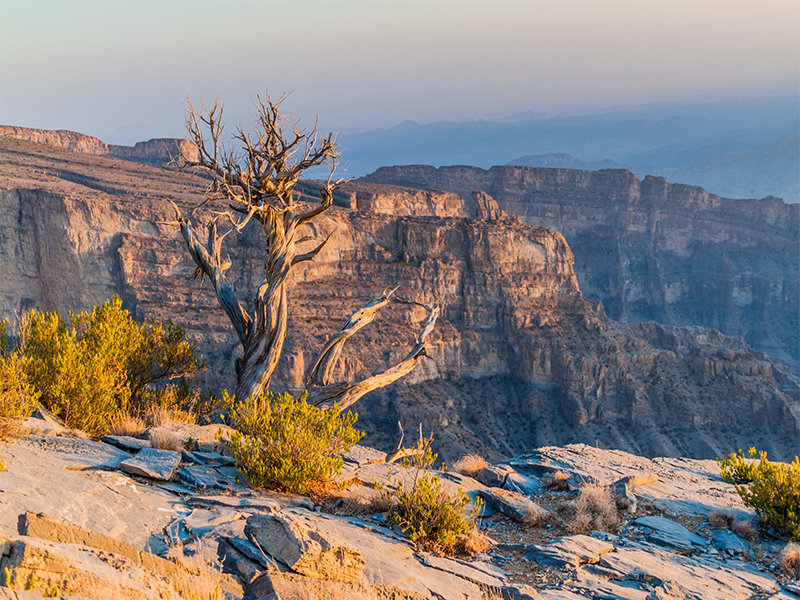 3) Wadi Shab
If dreamy turquoise plunge pools and a secret waterfall nestled in the cliff-face sound like your thing, then be sure to visit Wadi Shab. Take the short boat ride across the water before hiking up to your location, around a 45-minute walk. You'll go past some beautiful gorges filled with deliciously clear greeny-blue water, but it's the swimming spot and waterfall is the real pay-out – go late in the day and you might even get it to yourself.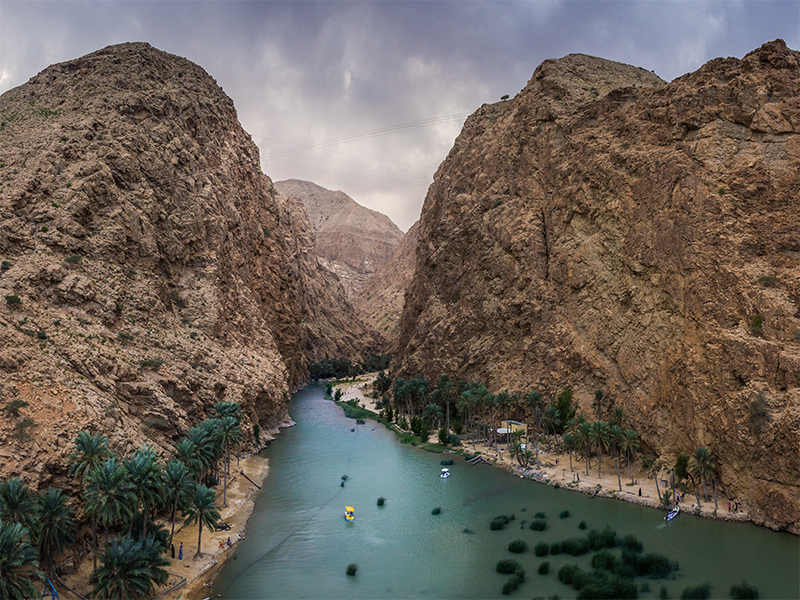 4) Wahiba Sands
It truly is an incredible experience to look out and see nothing but undulating sand dunes sloping up and down in every direction. When you visit Wahiba Sands, this is what you can expect – rich caramel-hued sands that are endlessly shifting and changing, ensuring that every experience is unique. Take a camel ride or an exhilarating 4×4 journey over the dunes, or slow down the pace and enjoy the romance of taking in the setting sun.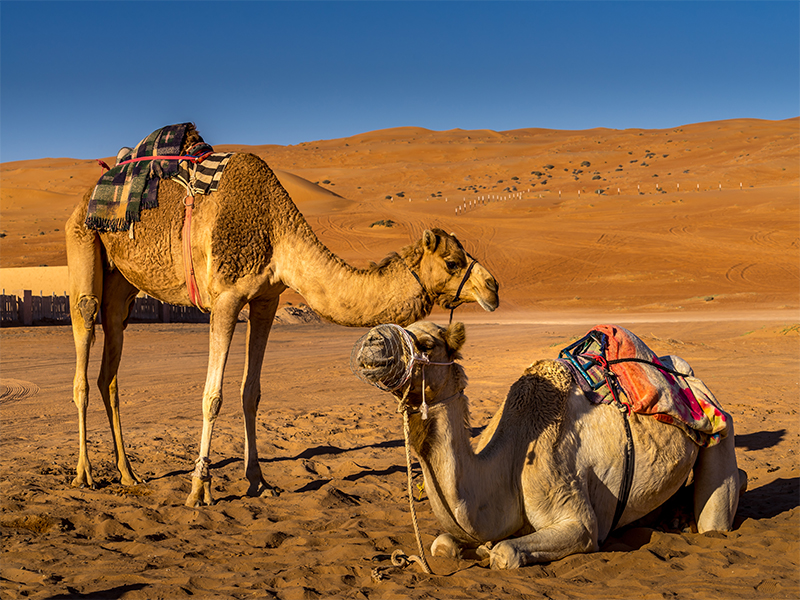 5)Al Hoota Cave
If you fancy a break from the heat then take a trip underground to Al Hoota Cave, which is the only attraction of its kind in the Arabian Peninsula. Mesmerising stalactites and stalagmites line the floors and ceilings of the refreshingly cool gloom of the cave. It's also very well catered from a tourism perspective; with a geological exhibition, café, and an electric train ride into the cave.
6) Nizwa Fort  
There are hundreds of forts in and around Oman an so it's tricky deciding which fort to visit on your trip. Nizwa Fort is truly one of the most famous in the area and is also one of the most striking. The Omani architecture intrigues and as it comprises a fort, castle and museum to plenty to see. You can also enjoy stunning views of the valley from the tower.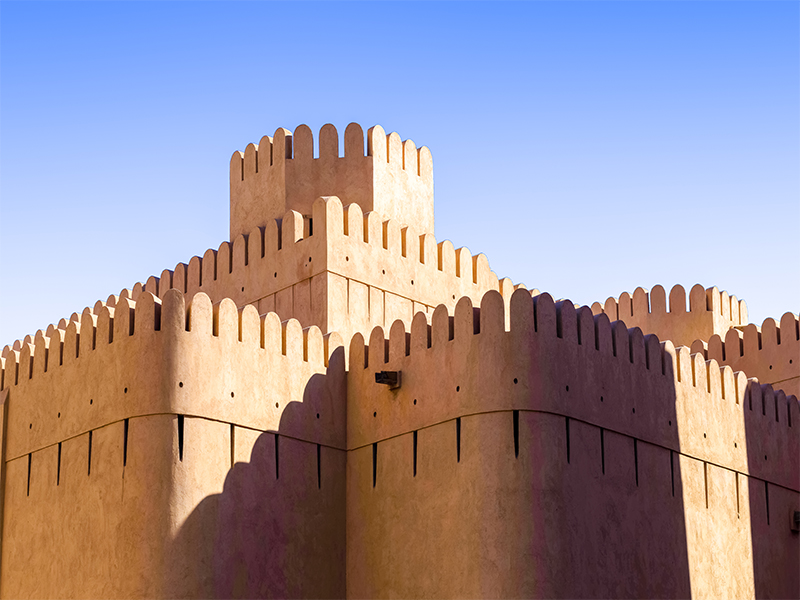 7) Muttrah Souq
As one of the oldest markets in the world, Muttrah Souq is a veritable treasure trove of products that will delight and enchant the senses. You'll find frankincense, precious jewellery, hand-made pashminas, rugs, and lots more. Lose yourself in the narrow winding streets and harness your haggling prowess; who know what you'll emerge with?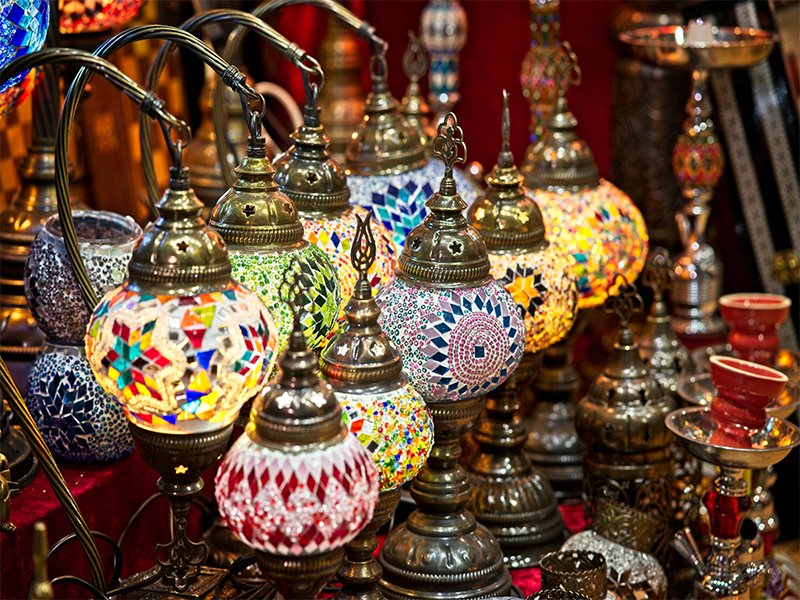 8) Beautiful beaches
As an area of stunning natural beauty, it's unsurprising that there are a number of beautiful beaches in Oman. Al Qurum is popular with tourists and is surrounded by plenty of bars and cafes while Al Mughsayl beach is known for its 7km stretch of golden sands and clear, turquoise waters. Meanwhile, Ras Al Hadd is home to a green turtle reserve where you can witness the baby turtles hatch before they make their way to the sea.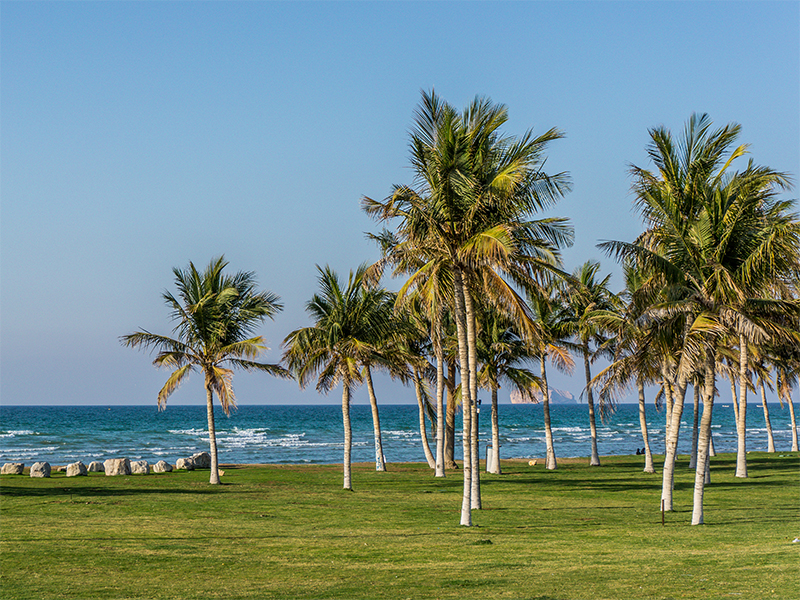 9)Al Hamra ruins
The dusty, crumbling ruins of Al Hamra are built around the current village, and were abandoned hundreds of years ago. Set within the current village, they're a little tricky to find but are a real piece of history and is absolutely worth taking the time to discover.
10) Royal Opera House Muscat
Another incredible piece of architecture, it's well worth stopping by the Royal Opera House, even just to admire its design. With a full schedule of opera, ballet, jazz performances and world music on offer you know you'll be set for an entertaining and culturally enriching experience whatever you happen to see.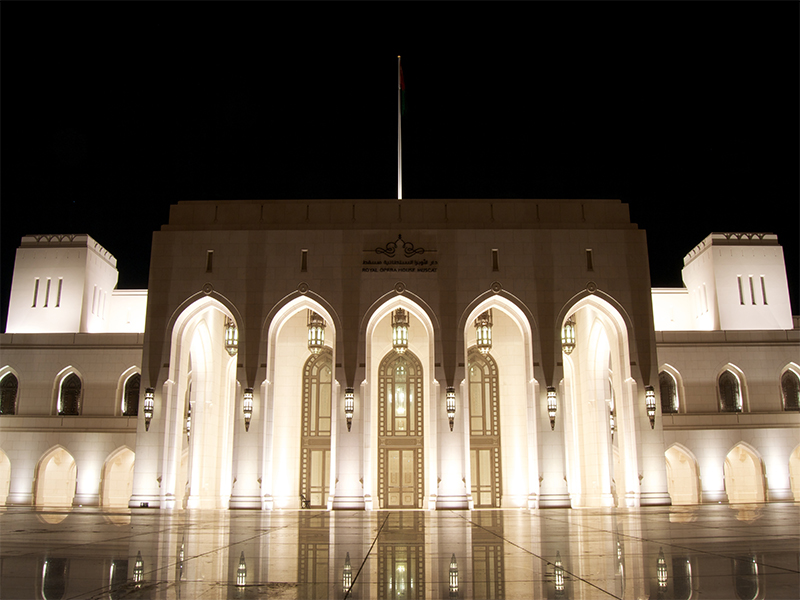 Inspired by our top 10 things to do in Oman? Call us to plan your Oman holiday on 0800 0856 846 or request a quote online.