10 things to do in New Zealand
It's the land of Lord of the Rings, of undulating mountains and vibrantly verdant landscapes. Elusive little kiwi birds and ancient indigenous culture pepper this captivating destination where diverse climates and awe-inspiring scenery are simply par for the course.
New Zealand is a one of those rare dream-like destinations that draws you in to awaken your soul, and time here can easily be spent enjoying a variety of different experiences. We've compiled a list of 10 things to do while visiting this incredible place, though be warned – once there, you may never want to leave…
Acquaint yourself with New Zealand's history in Te Papa museum
Perched on windy Wellington harbour, Te Papa museum houses a wealth of exhibits that take you through New Zealand's fascinating history. Its name literally translates as 'Container of Treasures' and certainly won't fail to impress with over 800,000 artefacts, specimens and objects to cast your eyes over.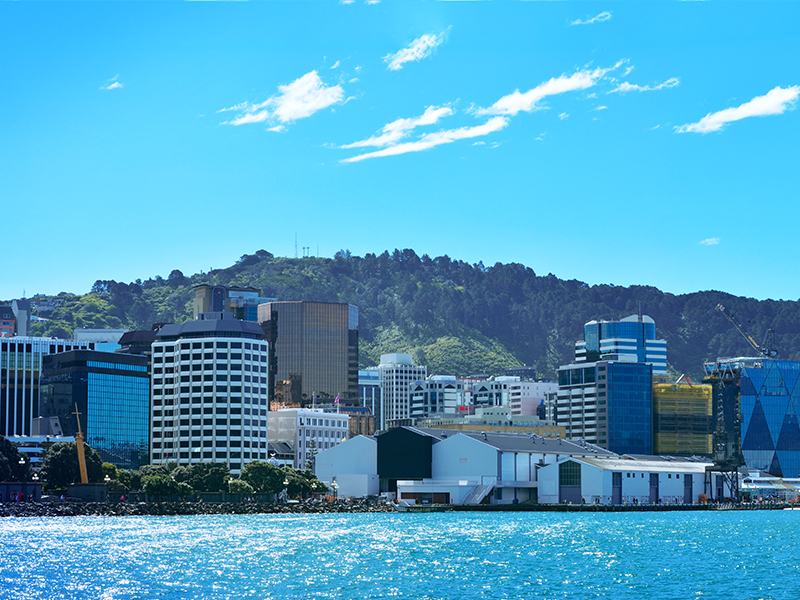 Marvel at the innovations of Weta Workshop
Visit the creative workshop behind movies such as Lord of the Rings, Peter Pan, Thunderbirds and Avatar. Housed in the quaint Wellington suburb of Miramar, this is the place where Peter Jackson's most famous film franchise was brought to life and the tour focuses largely on the epic Rings franchise. Have your picture taken with a terrifyingly life-size orc after being taken around this working studio by one of the knowledgeable and talented crew.
Complete the Tongariro crossing
The Tongariro Alpine Crossing is a 19.4 kilometre hike that takes you through some of New Zealand's most epic scenery. Trek across rugged volcanic terrain, past the lurid turquoise Blue Lake, and see if you recognise any of the area around Mt Ngauruhoe which doubled as Mount Doom in the Lord of the Rings trilogy.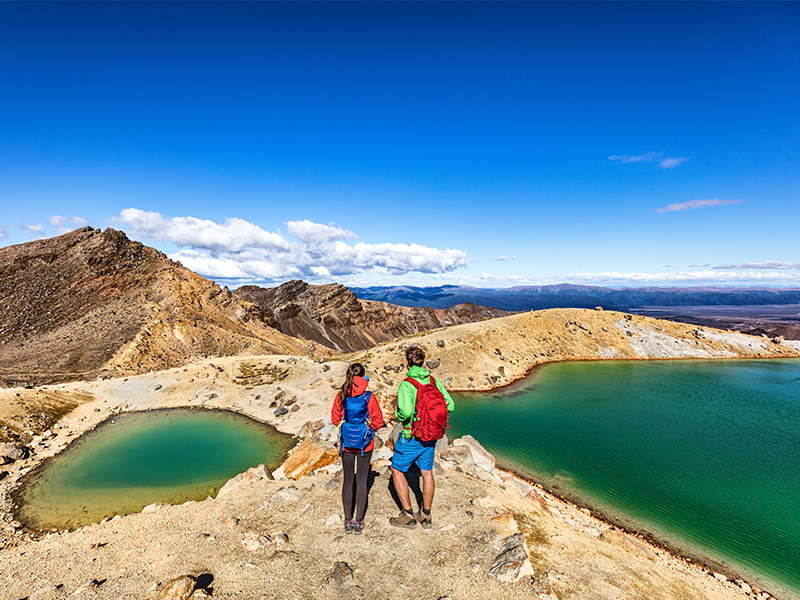 Cruise around the Bay of Islands
At the top of the North Island is dreamy Bay of Islands, a vast area containing 144 different isles of varying size. Base yourself in laid-back Paihia where a hippy vibe and friendly locals will ease you in to a few days of exploration around this fascinating part of the country. Take the coastal path from Paihia to Waitangi for an insight into New Zealand's history then jump on a boat at Paihia harbour, sailing across sparkling cerulean waters in the company of dolphins and flying fish.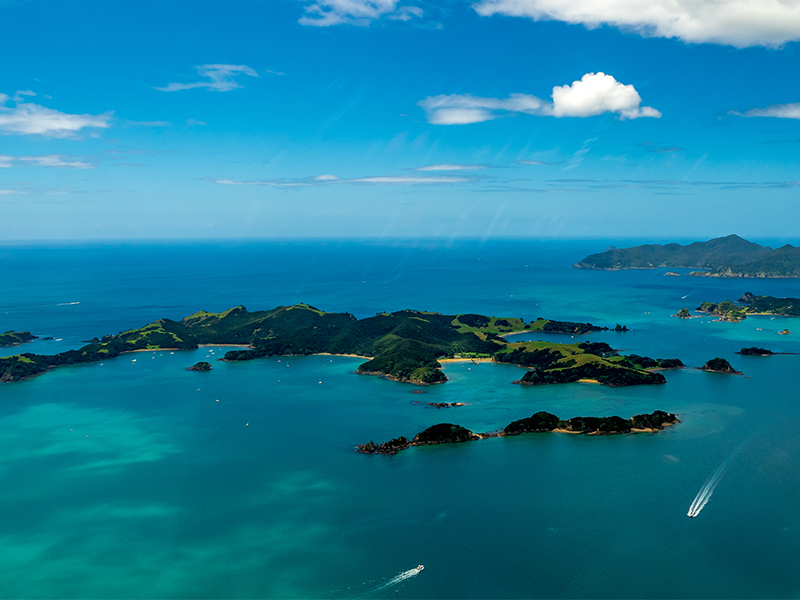 Feast on a Ferg Burger
Any visitor to vibrant Queenstown on New Zealand's South Island must seek out the fabled Ferg Burger at least once during their stay. This legendary eatery serves burgers as big as your face, catering both to the backpacking crowd that frequent this popular southern town and locals who know a good thing when they see it. Meat lovers will marvel over the bacon and cheese-laden Ferg Deluxe, while veggies are expertly catered to with the Ferg-lafel and tofu-tinged Holier Than Thou.
Skydive over Lake Taupo
Test your nerves with an adrenaline-fuelled skydiving session over dreamy Lake Taupo. There's no better place to fling yourself out of a plane at 15,000 feet, the glittering expanse of Taupo's most famous sight stretching out before you as you hurtle towards earth during a full minute of freefall. For a slightly higher price you can have a cameraman dive with you so your most daring moments are forever recorded in a series of photographs and on a thrilling video.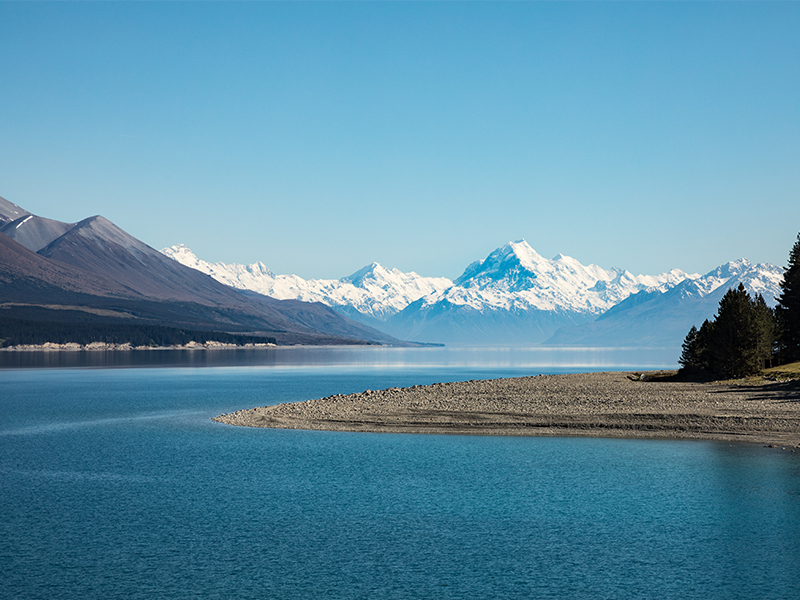 Wine tasting in the Marlborough region
New Zealand is home to some of the world's finest wineries and the Marlborough region on the South Island's northern tip is a veritable haven for lovers of this particular tipple. Join an organised tour to take in some of the region's most exquisite vineyards, sampling crystalline sauvignon blanc, satiating Riesling and dusky Pinot Noir.
Hike the Fox Glacier
Cruise into the town of Franz Josef and you'd be forgiven for thinking you've crossed into a Swiss alpine retreat. This charming South Island gem is worth visiting in itself, but most come here to hike the nearby Fox Glacier, a stunning natural wonder that stretches across 13 kilometres towards the coast from the Southern Alps. Splash out on a 'Heli Hike' and you'll be airlifted up to the glacier by helicopter for a chilly trek across this ice-laden landscape.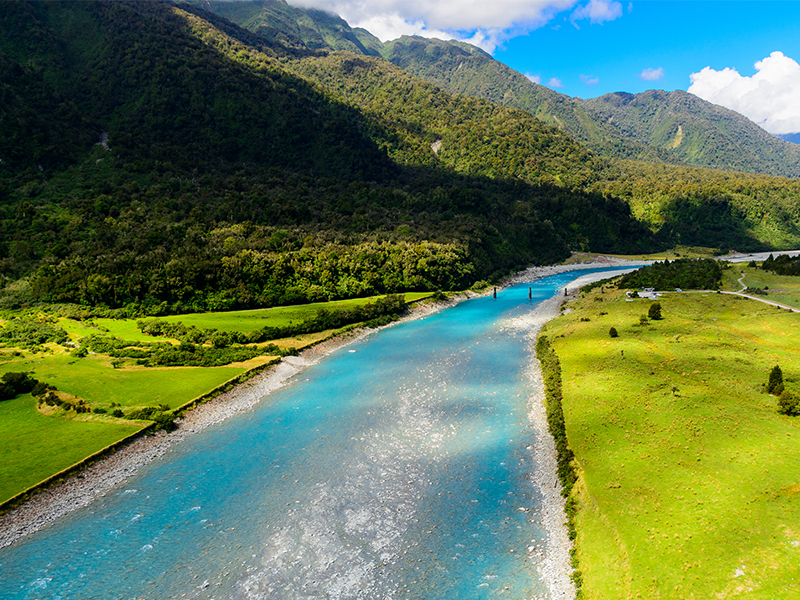 Immerse yourself in ancient Maori culture in Rotorua
Nestled in the heart of the North Island is the captivating town of Rotorua. This place is famous for its signature rotten eggs smell and spouting geysers – a byproduct of local geothermal activity – yet it is also the place to discover more about New Zealand's fascinating Maori culture. Visit one of the cultural villages where you can engage with Maori traditions and customs while sampling delicious local cuisine at an evening hangi feast.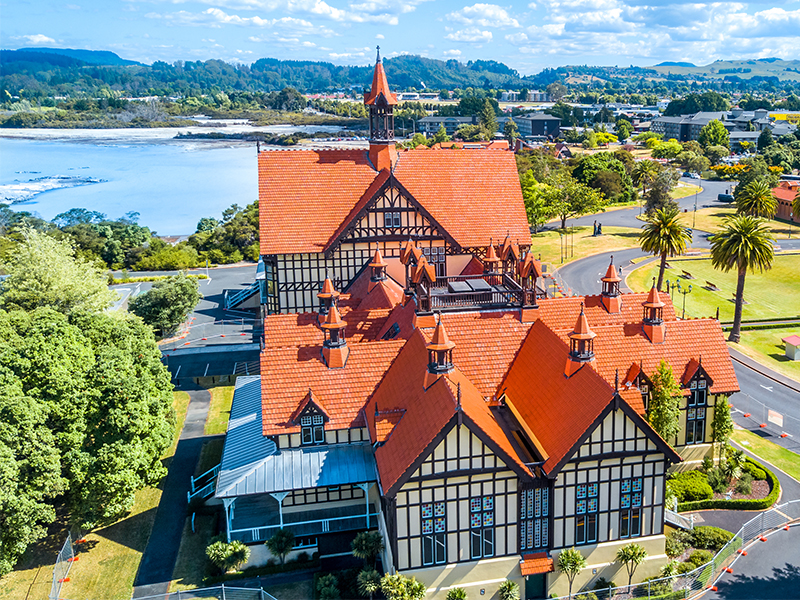 Be greeted by glowworms in Waitomo Caves
Drive two and a half hours south of Auckland and you'll stumble across the pretty town of Waitomo, a place best known for its enchanting expanse of glowworm caves. Start at the visitor's centre, then descended into the darkness for a captivating tour that includes a boat ride through caves systems that glitter with the lights of a thousand glowworms.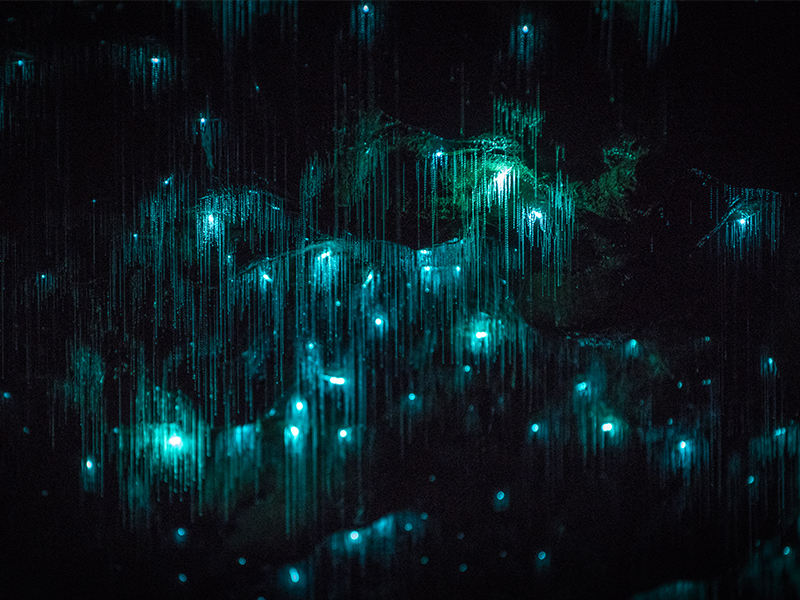 Inspired by our 10 things to do in New Zealand? Contact us about a tailor-made luxury holiday package. Call us on 0800 0856 846